A powerful multiclass monk build
Monks in Baldur's Gate 3 specialize in unarmed combat and melee weapons. They are highly agile and possess unique abilities, such as Ki Points, which allow them to perform powerful moves. Here's a step-by-step guide to creating a combination of Rogue and Monk build for BG3, focused on increasing the number of attacks available in one single turn.
Check also our other Baldur's Gate 3 guides like all Moulds Locations or a Warlock build. Also don't forget to check out our Reddit.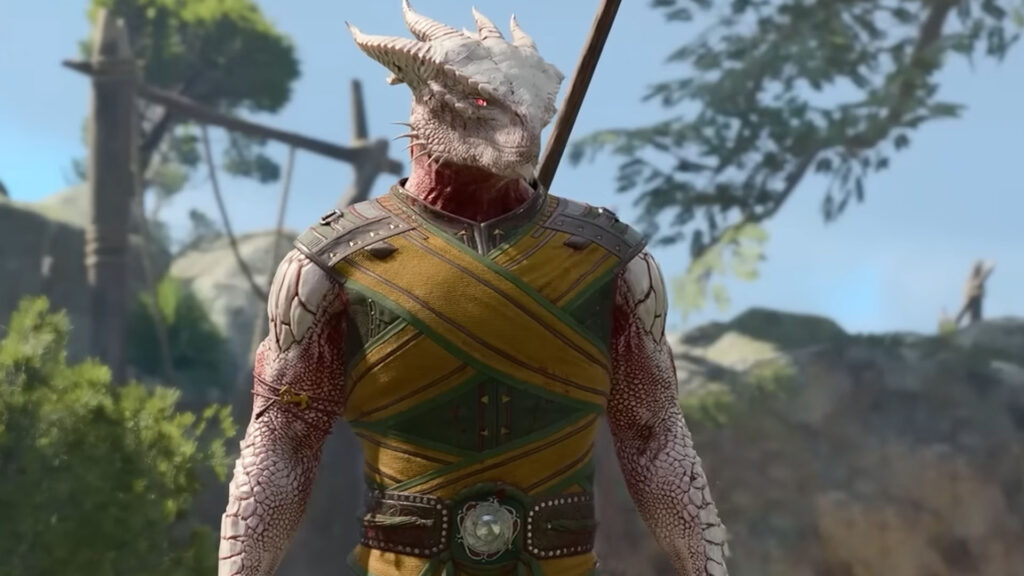 Best BG3 Thief Monk build
Level 1
Class – Monk
Abilities
Focus on Strength, Wisdom, and Constitution.
Strength 17
Dexterity 10
Constitution 14
Intelligence 8
Wisdom 16
Charisma 8
Level 2
Monk Lv 2
Class Features:
Unarmored Movement – Your movement speed increases by 3m while you are not wearing armour or using a shield
Actions:
Patient Defense – Attack rolls against you have disadvantage; you have an advantage on DEX saving throws.
Step of the Wind: Dash – Doubles your movement speed; jump no longer requires a bonus action.
Step of the Wind: Disengage – Retreat to safety by disengaging; jump no longer requires a bonus action.
Level 3
Monk Lv 3
Class Features:
Deflect Missiles – Use your reaction to reduce the damage from a ranged weapon attack by 1d10+ your Dexterity Modifier + your monk level. If the damage is reduced to 0, you use a Ki Point to Deflect the missile.
Martial Arts: Deft Strikes – Attacks with Monk Weapons and unarmed attacks deal 1~4 Bludgeoning damage, unless their normal damage is higher.
Subclass – Way of the Open Hand emphasizes control and versatility in combat, making it a good choice for various encounters.
Flurry of Blows: Topple
Flurry of Blows: Stagger
Flurry of Blows: Push
Level 4
Monk Lv 4
Class Features:
Slow Fall – When you fall, you can use your reaction to gain Resistance to Falling damage.
Feat – Tavern Brawler (+1 Strenght): When you make an unarmed attack, use an improvised weapon, or throw something, your Strenght modifier is added twice to the damage and Attack Rolls.
Level 5
Monk Lv 5
Class Features:
Extra Attack – Can make an additional free attack after making an unarmed or weapon attack. If you gain the Extra Attack feature from more than one class, they don't add together.
Level 6
Monk Lv 6
Class Features:
Improved Unarmoured Movement – Your movement speed increases by 4.5m while you are not wearing armor or using a shield.
Ki-Empowered Strikes – Your unarmed attacks count as magical for the purpose of overcoming enemies' Resistance and Immunity to non-magical damage.
Level 7
Class – Rogue
Level 8
Rogue Lv 2
Level 9
Rogue Lv 3
Subclass – Thief: Thieves use their skills in stealth and larceny to acquire whatever they wish, whether from a third story window or the depths of long-forgotten ruins.
Fast Hands – gain an additional bonus action
Second-Story Work – you've mastered the art of falling and gain resistance to falling damage.
Level 10
Rogue Lv 4
Feat – Ability Improvement (+2 Strenght)
Level 11
Class – Fighter
Fighting Style – Defence
Level 12
Fighter Lv 2
Actions
Action Surge – Immediately gain an extra action to use this turn.
Equipment
Mask of Soul Perception
Cloak of Displacement
Helldusk Armor
Gloves of Soul Catching
Boots of Uninhibited Kushigo
Your focus is unarmed attacks so no melee weapons are needed.