Find this Offroad truck in British Columbia
SnowRunner. Season 10: Fix & Connect is here! Players can now drive their trucks over two new maps of the Canadian region of British Columbia. And of course, there are also new trucks, one of them is the Offroad Mack Defense M917. Here we show you how you can get it.
Don´t forget to check our other guides like the 5 best Offroad trucks in SnowRunner. And because the upgrades are so important than the trucks themselves, especially the tires, check here the list of Best Tires in Snowrunner.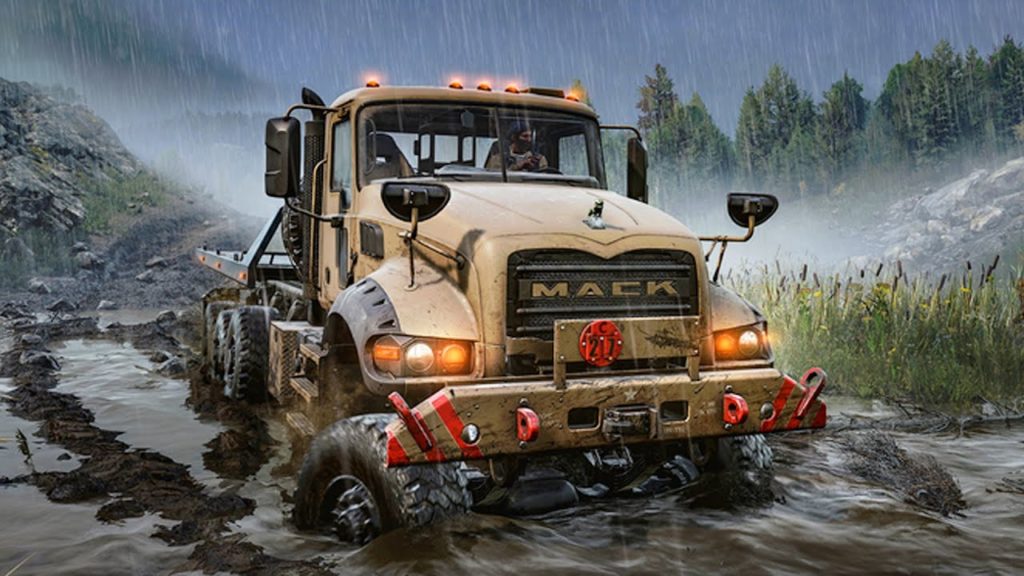 How to get Mack Defense M917 in SnowRunner
The Mack Defense M917 is available in British Columbia (Season 10 of SnowRunner). To get your hands on this new Truck you need to do 2 contracts first, The Unfinished Business At The Plant and Paralyzed Transportation. Those allow you to access the North Peak National Park where the Mack is waiting for you to tow, repair and refuel.
Duncan Bay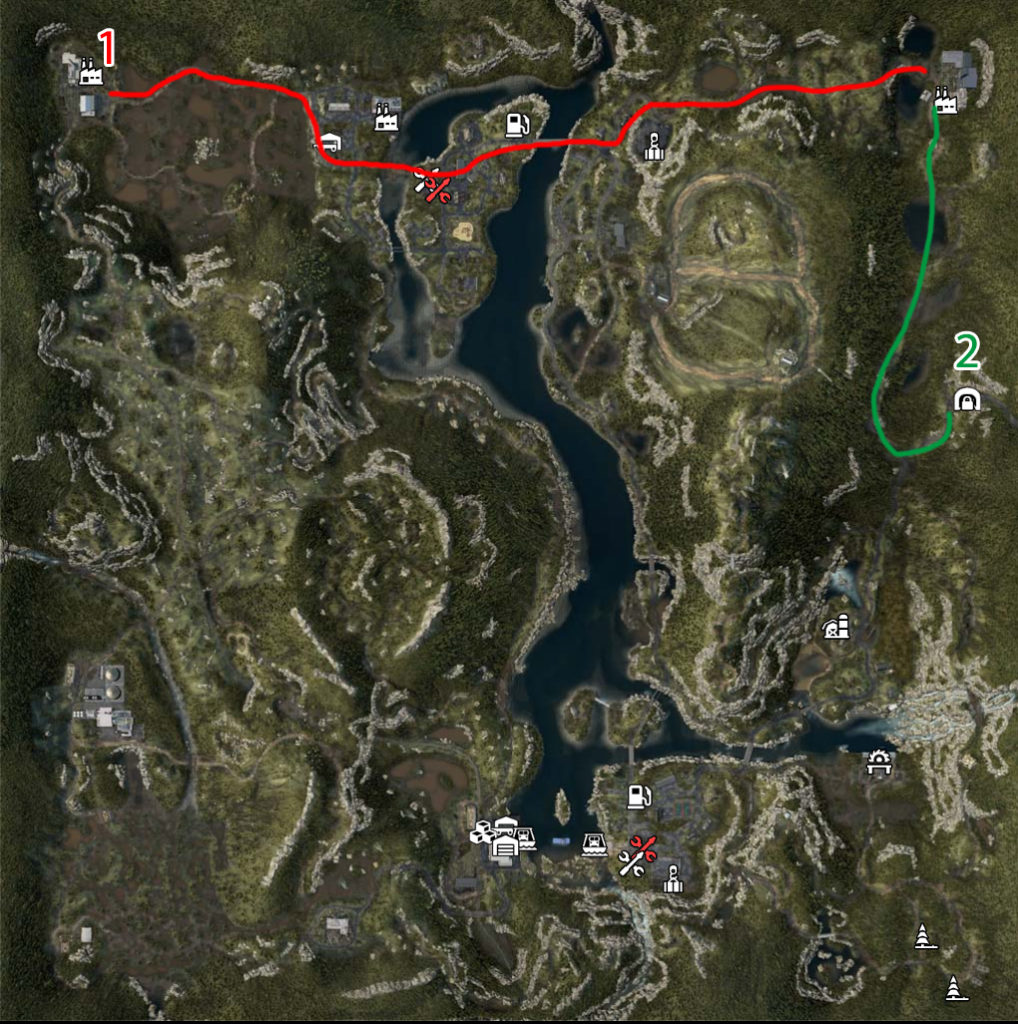 1- The Unfinished Business At The Plant
First, you need to unlock the Factory by completing this contract. It's straightforward, just pick up all the materials on the way and deliver them to the Factory.
1x Metal Beam
1x Service Spare Parts
1x Cargo Container
2 – Paralyzed Transportation
Now you can pick up the Concrete Slab you need to deliver at the Gateway to North Peak National Park, in order to gain access to the other map.
1x Service Spare Parts
2x Concrete Slab
North Peak National Park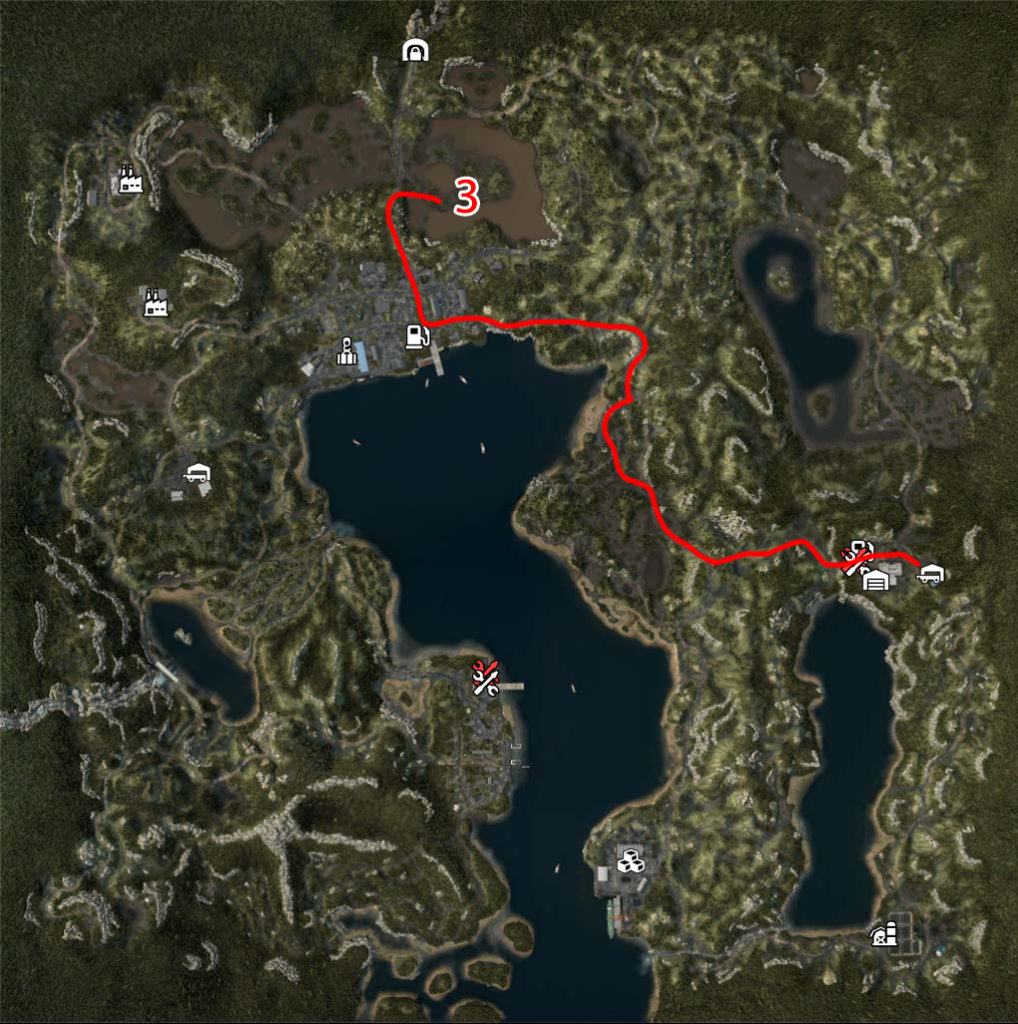 First thing first, go to the garage to unlock it, always safety first. Or you can live dangerously and go direct to the Mack to begin the Long Distance Haul task.
3 – Long Distance Haul
The Mack Defense M917 is stuck on an islet in the middle of the lake, activate the mission on the marker behind the truck and begin the long journey of towing it to its destination, next to the garage. Along the way, you'll come across a roadblock that you can bypass along the lakeshore, or clear a path with the You Have To Take A Detour Along The Marshes task. Arrived at the place change the addon in the garage to repair and refuel the Mack Defense M917 and finally tow it to the marker. Congratulations, you can now enjoy your new truck.