Find this Scout truck in Mountain Ridge
SnowRunner. Season 11 Lights & Cameras is here! Players can now drive their trucks over two new maps of the Scandinavia. To explore this frozen part of Europe we have new vehicles, the NEO Falcon 2000 and Burlak 6×6. In this guide, we focus on the last one. Check here how to get the Burlak 6×6 in SnowRunner.
This big scout that looks more like a truck, has big tires great for mud and snow. Despite not having visible chains, they have traction on ice, so looks like will be a good choice to explore the new regions of Mountain Ridge and By the Lake. Can be equipped with a crane, flatbed, and some addons with fuel and repair points, and is able to attach light and heavy trailers.
Don´t forget to check our other guides like the 5 best Offroad trucks in SnowRunner. And because the upgrades are as important as the trucks themselves, especially the tires, check here the list of Best Tires in Snowrunner.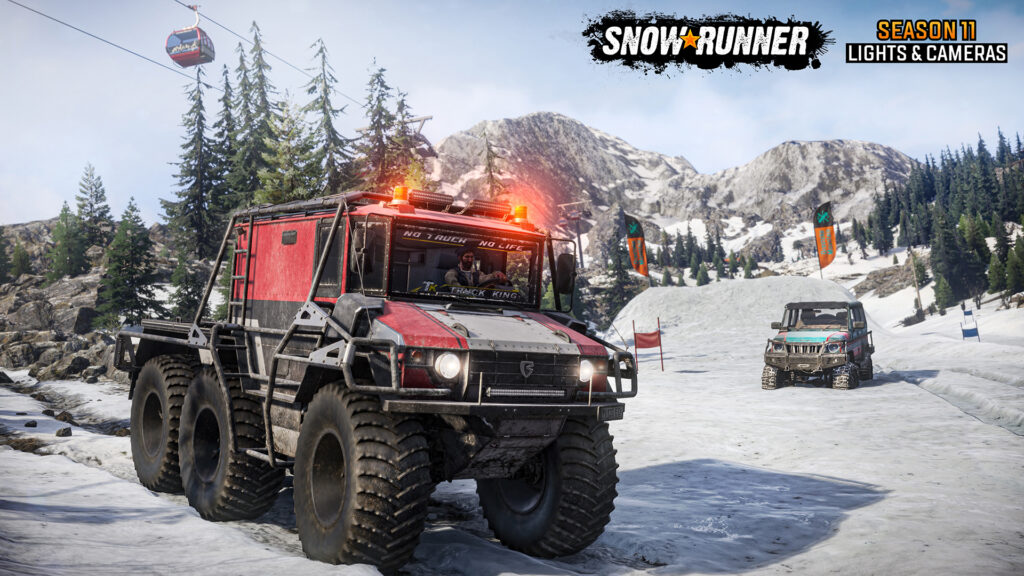 Burlak Location in SnowRunner
The Burlak 6×6 is a new Scout vehicle released in SnowRunner: Season 11 Lights & Cameras. It can be found in Scandinavia. Unlock it's very straightforward, the truck is located on the first map, Mountain Ridge, you just need to rescue and deliver it and that's it.
Mountain Ridge (Scandinavia)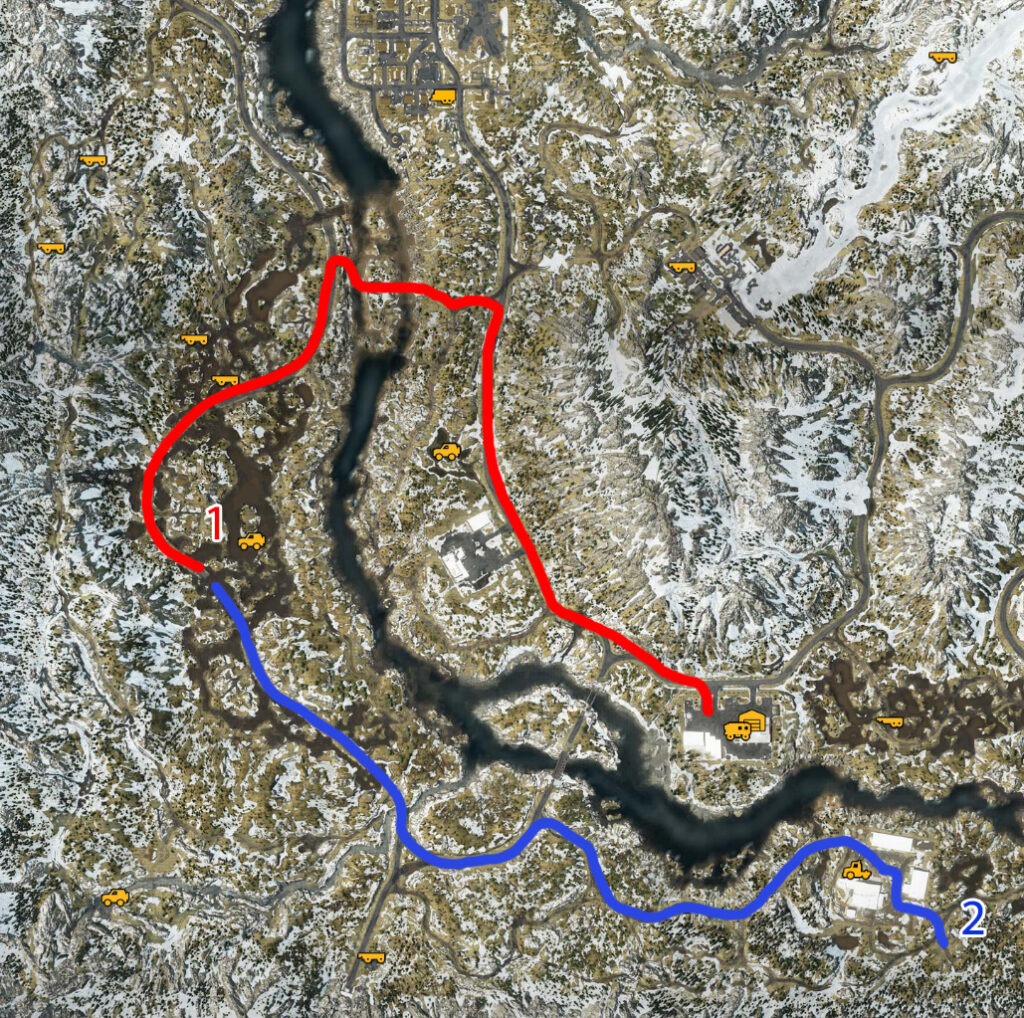 It is possible to pick up the truck at the beginning of your journey in season 11, without rebuilding any bridge. Despite being a scout, the Burlak is heavy so use a powerful truck capable of pulling it out of the swamp. You can use a recovery trailer or just use the winch.
Red Line
Assuming you start from the garage at Mountain Ridge, make your way to the north by the asphalt road. Then deviate to the right to cross the river and follow the asphalt road to the south until reaches the swamp where is the Burlak (1).
Blue Line
Now with the scout, follow the road to the south, turn left at the intersection, then right to a small road leading to the Factory, and deliver the scout (2). The Burlak 6×6 is now in your garage.