Beast vs. Slasher Adversary Mode is back to GTA Online
It's time for a new GTA Online weekly update, continuing with the Halloween theme. This week we have the return of an old event, the Beast vs. Slasher Adversary Mode. A new one is the Cerberus Freemode event where you need to steal exotic cars, while chased by a gigantic Cerberus truck. The UFOs continue to appear across Los Santos, and take a photo of them every day to win extra rewards. And the Jack O' Lanterns are still scattered along the map waiting for you to collect them.
This week The Car Meet Prize Ride is Viseris, worth $850.000, you need to finish the Street Race Series race in the top 3 for 3 days in a row. The Karin S95 is this week's HSW test car, finally, try your luck on the Resort's Lucky Wheel at Diamond Casino and maybe take home the Thrax valued at $2,325,000.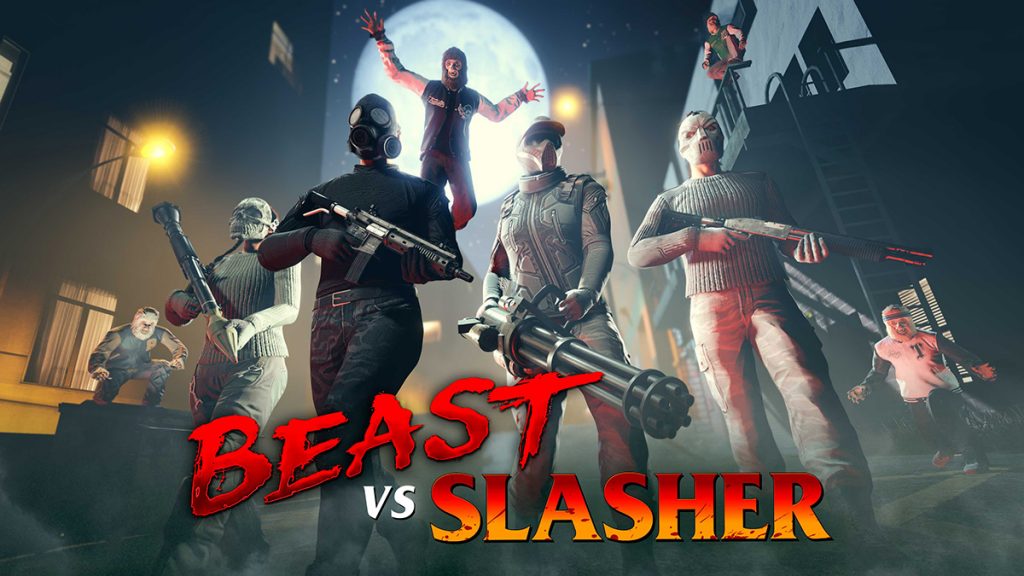 Luxury Autos cars
Simeon's Showroom cars
Zion Classic
Defiler
Tampa
Zombie Chopper
Everon
2x GTA$ and RP on GTA Online
If you want to maximize your cash and RP gains, this week has the following activities.
3x RP and GTA$:
2x RP and GTA$:
Beast Vs Slasher Adversary Mode
Exotic Exports
GTA Online discounts
50% off:
Comet Safari ($355,000)
Zion Classic ($406,000)
Bullet ($77,500)
Tampa ($187,500)
40% off:
Garages
Blazer Aqua ($1,053,360)
30% off:
Everon ($1,032,500)
Locust ($1,137,500)
Neon ($1,050,000)
Don't forget to collect all LD Organics in GTA Online.