Best Attachments and Perks for TAQ-M Marksman Rifle in MW2
Marksman Rifles are a powerful choice for MW2 multiplayer. The TAQ-M is a powerful long-range weapon, with huge damage, and great accuracy. Check here for the best TAQ-M loadout in CoD Modern Warfare 2, complete with the best attachments, Perks, and equipment.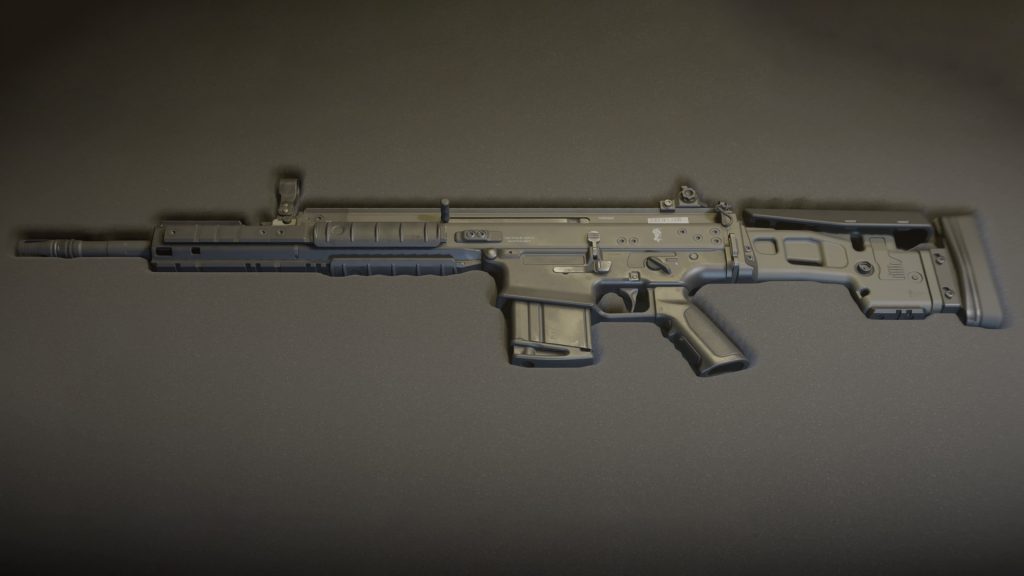 Best MW2 TAQ-M Loadout attachments
Laser: FSS OLE-V Laser
Barrel: LR1:7 20.5″ Barrel
Rear Grip: Demo Cleanshot Grip
Optic: HMW-20 Optic
Stock: TV Xline Pro
The most important part of this MW2 TAQ-M loadout is the LR1:7 20.5″ Barrel. It increases your damage range and bullet velocity, who is what you want for this marksman rifle.
One of the weaknesses of the TAQ-M is its low mobility and speed. You need to make up for it with FSS OLE-V Laser, TV Xline Pro, and Demo Cleanshot Grip that will grant you a great boost to your ADS and sprint to fire. Finally, the HMW-20 Optic is a great choice.
Best MW2 TAQ-M perks and equipment
Base Perk 1: Overkill
Base Perk 2: Battle Hardened
Bonus Perk: Fast Hands
Ultimate Perk: Ghost
Lethal: Semtex
Tactical: Stim
The TAQ-M is not the best in close quarters so with Overkill we can equip another primary gun like the PDSW 528 SMG for close-range situations. Battle Hardened helps with the inconvenient effects of various types of stun grenades. Fast Hands pairs well with Overkill as you can change weapons faster, not to mention reduced reload times. As Ultimate Perk, Ghost it's the choice, you become invisible to the enemy's UAVs, Portable Radars, and Heartbeat Sensors.
How to Unlock TAQ-M in CoD Modern Warfare 2
Like the other Marksman Rifle SA-B 50 in MW2, this one also needs to be unlocked before you can use it. First, reach player level 19 to unlock the TAQ-56 Assault Rifle. Then use that until it gets to level 20 and TAQ-M is yours.