Best Attachments and Perks for SA-B 50 Marksman Rifle in MW2
MW2 has a good choice of Marksman Rifles, one of the most powerful and maybe even underrated is the SA-B 50. Check here for the best SA-B 50 loadout in CoD Modern Warfare 2, complete with the best attachments, Perks, and equipment.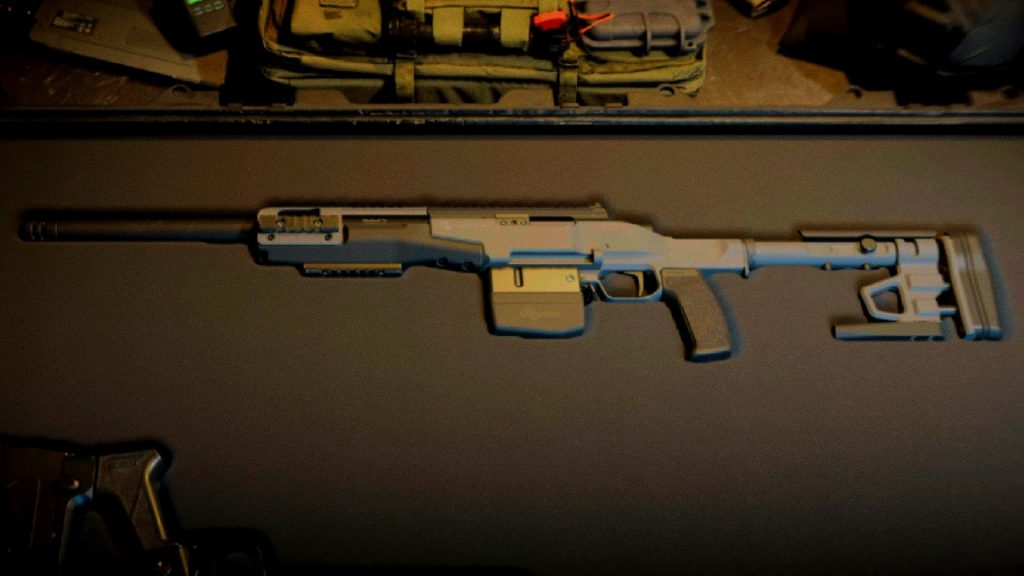 Best MW2 SA-B 50 Loadout attachments
Rear Grip: Schlager Match Grip
Bolt: FSS ST87 Bolt
Laser: Schlager PEQ Box IV
Optic: FTAC Charlie7
Stock: XRK Specter Mod
For the best SA-B 50 Loadout in Modern Warfare 2, we need to focus on solving this gun's big downside, its low mobility. So we equip XRK Specter Mod and Schlager Match Grip for better ADS, movement speed, and sprint to fire.
The FSS ST87 Bolt for even more ADS and a faster rate of fire. For an aim-down sight speed boost without negatively affecting other attributes, we equip the Schlager PEQ Box IV. Finally, for the optic, the choice is the FTAC Charlie7, that's good for medium and long-range gunfights.
Best MW2 SA-B 50 perks and equipment
Base Perk 1: Overkill
Base Perk 2: Battle Hardened
Bonus Perk: Fast Hands
Ultimate Perk: Ghost
Lethal: Semtex
Tactical: Stun Grenade
The SA-B 50 is not a versatile weapon so with Overkill we can equip another primary gun like the PDSW 528 SMG for close-range situations. Battle Hardened helps with the inconvenient effects of various types of stun grenades. Fast Hands pairs well with Overkill as you can change weapons faster, not to mention reduced reload times. As Ultimate Perk, Ghost it's the choice, you become invisible to the enemy's UAVs, Portable Radars, and Heartbeat Sensors.
Finally, for equipment, Semtex is to deal some hefty damage, and Stun Grenade that's perfect to use before entering a room or corridor.
How to Unlock SA-B 50 in CoD Modern Warfare 2
To get your hands on the SA-B 50 Marksman Rifle first you need to unlock him. First, you'll need to reach player level 7 in order to unlock another weapon, the SP-R 208. Then it's time to level up the SP-R 208 to level 13 and the SA-B 50 is yours. This one is part of the Bryson Long Rifle weapon platform, which also has some of the best snipers in MW2.