November is dedicated to the Heists
Halloween celebrations ended this week. Now it's time to get back to work and make a lot of money this month dedicated to the various Heists available throughout Los Santos and Blaine County.
For this week we have the Mamba as a reward in The Car Meet Prize Ride, its worth is $995,000. To get it you need to place in the top 3 in Street Races five days in a row.
The Hao's Special Works weekly car is the Bravado Banshee. Remember that you need to be in one of the next-gen versions of GTA Online and own an LS Car Meet membership.
If you are feeling lucky this week the Comet SR is featured on the Diamond Casino Lucky Wheel rewards. Normally only be found at Legendary Motorsport for $1,145,000.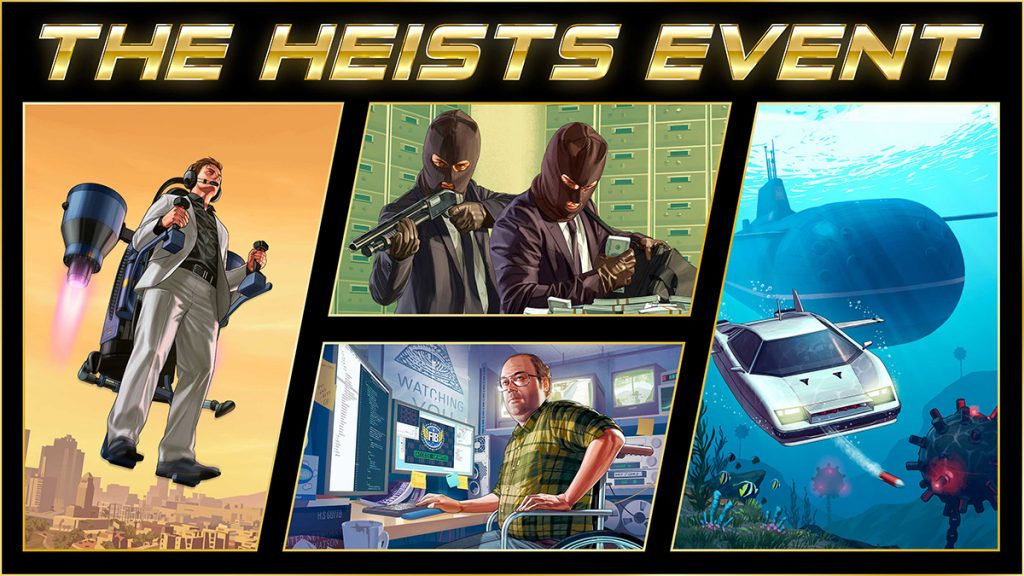 Luxury Autos cars
Simeon's Showroom cars
Sultan RS Classic
Hustler
Cypher
Hermes
Sentinel Classic
2x GTA$ and RP on GTA Online
If you want to maximize your cash and RP gains, this week has the following activities.
2x RP and GTA$:
Hunting Pack (Remix)
Street Races
The Fleeca Job Heist
Original Heists Setups
1.5x RP and GTA$:
GTA Online discounts
This week you have discounts on cars from the 5 fastest cars in GTA Online.
50% off:
Doomsday Heist setup cost
40% off:
All facilities and facility renovations
35% off:
Akula ($2,407,632)
Barrage ($1,378,877)
Volatol ($2,420,600)
Hustler ($406,250)
Pariah ($923,000)
SC1 ($1,041,950)
Sentinel Classic ($422,500)
Viseris ($568,650)
30% off:
Autarch ($1,368,500)
Hermes ($374,500)
GT500 ($549,500)
Kamacho ($241,500)
25% off:
Khanjali ($2,887,762)
RCV ($2,344,125)