November is dedicated to the Heists
It's Thursday, which means GTA Online just got another weekly update. As usual, a new wave of discounts, cash, and RP bonuses is available until the next update.
For this week we have the Lampadati Tropos Rallye as a reward in The Car Meet Prize Ride. To get it you need to place in the top 3 in Street Races 3 days in a row.
The Hao's Special Works weekly car is the Coil Cyclone II. Remember that you need to be in one of the next-gen versions of GTA Online and own an LS Car Meet membership.
If you feel lucky this week the Baller ST is featured on the Diamond Casino Lucky Wheel rewards. Usually, only be found at Legendary Motorsport for $890,000.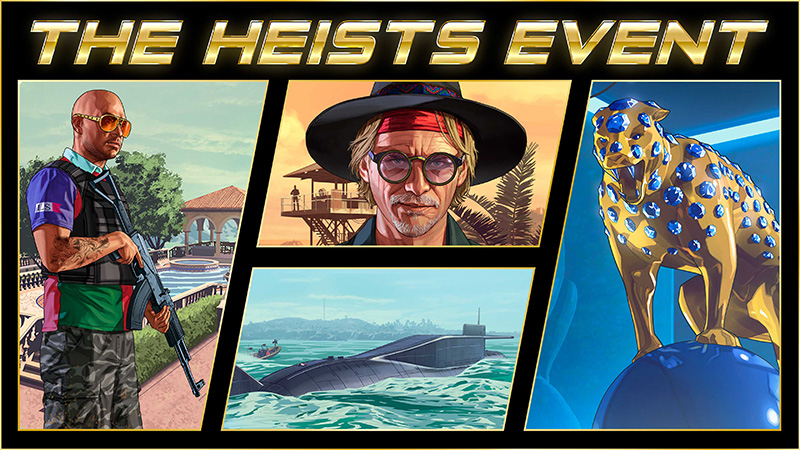 Luxury Autos cars
Overflod Imorgon
Grotti Itali RSX
Simeon's Showroom cars
Grotti Brioso 300
Annis Savestra
Declasse Vamos
Overflod Entity XF
Maibatsu Manchez Scout
2x GTA$ and RP on GTA Online
If you want to maximize your cash and RP gains, this week has the following activities.
2x RP and GTA$:
Cayo Perico Races
The Prison Break Heist Finale
Stunt Races
Series A Funding Heist Finale
Original Heists Setup Missions
GTA Online discounts
50% off:
Cayo Perico Heist replay cost
40% off:
RC Tank ($1,365,000)
Sugoi ($734,400)
35% off:
Kosatka (+ Renovations)
Weaponized Dinghy ($1,202,500)
30% off:
Military Rifle
Combat Shotgun
Vamos ($417,200)
Grotti Italia RSX ($2,425,500 – $1,819,125)
Nebula Turbo ($557,900)
Overflod Imorgon ($1,515,500)
Dinka Verus ($134,400)
Vapid Winky ($770,000 – $577,500)
Annis Savestra ($693,000)
Mammoth Squaddie ($791,000)
Manchez Scout ($157,500)
Grotti Brioso 300 ($427,000 – $320,250)
Hotring Sabre ($581,000)
Annihilator Stealth ($2,709,000 – $2,031,750)
25% off:
Vetir ($1,222,500 – $916,875)
15% off:
Longfin ($1,806,250 – $1,354,688)