A new garage for 50 cars, a new sports car upcoming, and some new daily activities across Los Santos
The week ends, which means it is time for a new GTA Online weekly update, bringing big news, literally. For those who are proud to have a vast collection of cars now, they can keep them all in one place. Rockstar has added a new 5-story garage with a capacity for 50 cars. Each floor can be customized to the player's taste and has a leisure area with TV, seats, drinks… This garage is free for GTA+ members, and for everyone else will cost $2,740,000.
Don't forget to leave a free space in the garage for the Toundra Panthere, a new sports car coming next week on February 22.
A new set of activities are now available across Los Santos, spawning in random locations every day. The Street Dealer allows players to sell to him their products, weed, meth, cocaine, or acid, with a profit between $80 000 and $100 000 per day. Shop Robberies are random events when like the name says a shop robbery happens and the player can kill the thief to collect the stolen money. Finally, raid Stash Houses to get their product and convert them into supply for your business or money.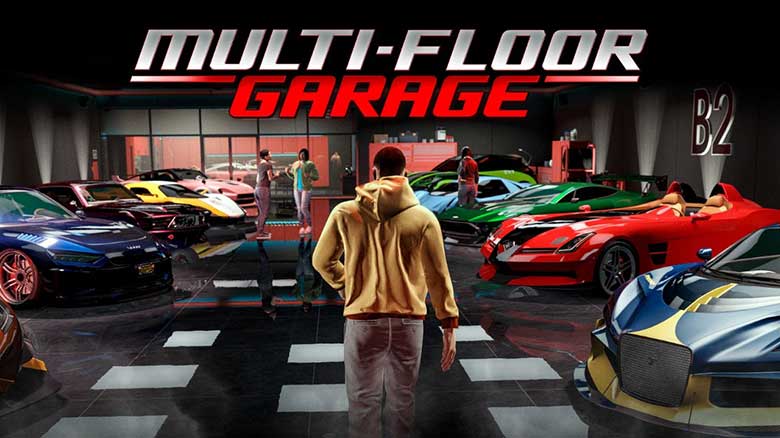 For this week we have the Coquette Classic as a reward in The Car Meet Prize Ride. To get it you need to place in the top 1 in Street Races 5 days in a row.
The Hao's Special Works weekly car is the Pegassi Weaponised Ignis. Remember that you need to be in one of the next-gen versions of GTA Online and own an LS Car Meet membership.
If you are feeling lucky this week the Cheetah Classic is featured on the Diamond Casino Lucky Wheel rewards. Normally only be found at Legendary Motorsport for $865,000.
Luxury Autos cars
Simeon's Showroom cars
Nightshade
Hustler
Toros
Kanjo SJ
Panthere
2x GTA$ and RP on GTA Online
If you want to maximize your cash and RP gains then this week has the following activities.
2x RP and GTA$:
Relay Adversary Mode
Store Robbery Random Event
The Fleeca Job Heist
Original Heists Setups
1.5x RP and GTA$:
GTA Online discounts
This week you can find the following in Gun Van vendor. Check also all the Gun Van locations in GTA Online.
35% off:
Motor Cycle Club Houses and renovations
Motor Cycle Club Businesses and Renovations
30% off:
Emerus ($1,925,000)
Euros ($1,260,000)
Kanjo SJ ($959,000)
Krieger ($2,012,500)
Thrax ($1,627,500)
Vagner ($1,074,500)
Gun Van inventory
Weapons
Knife (10%)
Baseball Bat
Pistol .50 (10%)
Combat PDW (10%)
Special Carbine (10%)
Service Carbine (30%)
Railgun (10%)
Unholy Hellbringer (10%)
Throwables
Molotov
Tear Gas (15%)
Grenade (15%)
Body Armor
Super Light Armor (20%)
Light Armor (20%)
Standard Armor (20%)
Heavy Armor (20%)
Super Heavy Armor (20%)