Where to find the Gun Van today in GTA Online
It's been a good few years since the original release, but Rockstar hasn't stopped adding content to GTA Online. Now a new vendor is traveling by Los Santos and Blaine County with a stock of top weapons and some illicit items that you can't find in Ammu-Nation. It's the Gun Van, it offers unique weapons that you can't find anywhere else or, that are hard to get by other channels.
Looks like the Gun Van stock will be changing every week, so keep your heads up. f you want to increase your arsenal you'll have to find it first. To divert attention from the authorities this new seller changes location every day, like Madam Nazar in Red Dead Online.
GTA Online all Gun Van Locations
GTA Online Gun Van changes its location every day to a new random position, in total there are 30 possible places where it can appear. It is important to say that it is the same location for all players. On the map below we show all possible locations of Gun Van. Fortunately, he also appears on the game's map, but only when you approach the area.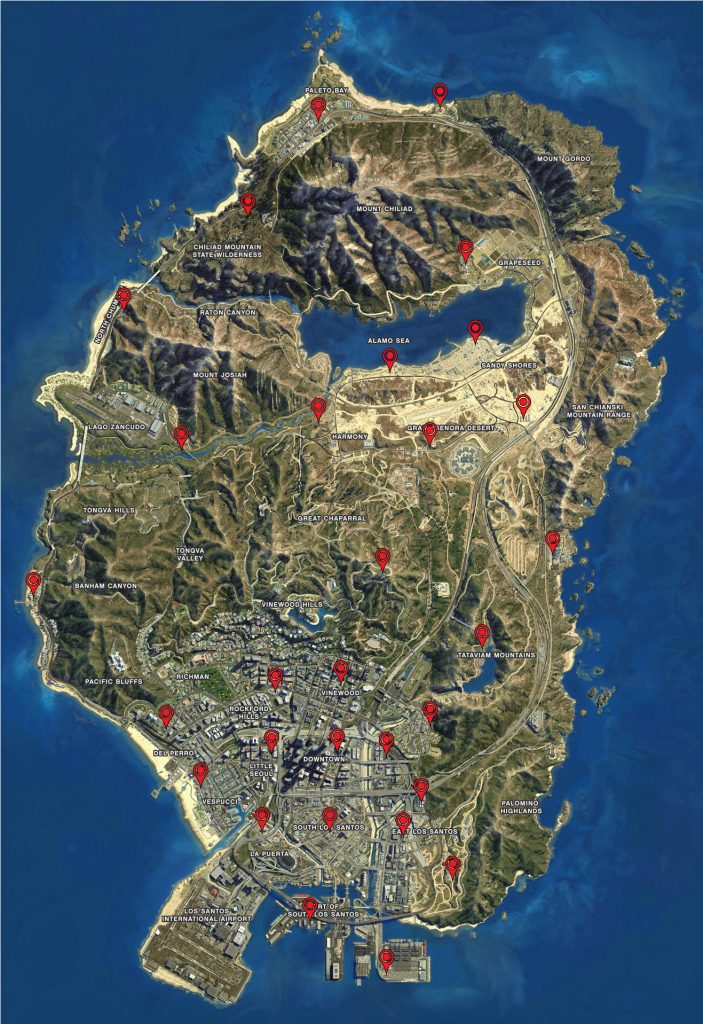 Once you find the right location, the Gun Van is easy to spot. It's a black van, and when you approach it the back doors open allowing you to interact. This vendor has some of the best weapons not available in other places on GTA Online. At the moment this post was written you can buy from him the futuristic Railgun. The inventory will be changed every week so visit it regularly.
Don't forget to also check the locations of all LD Organics in GTA Online, Lamar will be very grateful.