The best loadout for L-AB 330 sniper in Modern Warfare 2
If you prefer a more stealthy approach and eliminate opponents who don't even know they're in your sights. We have the ideal sniper for you, perfect when Warzone 2 is released. Check here for the best L-AB 330 loadout in CoD MW2, complete with the best attachments, Perks, and equipment.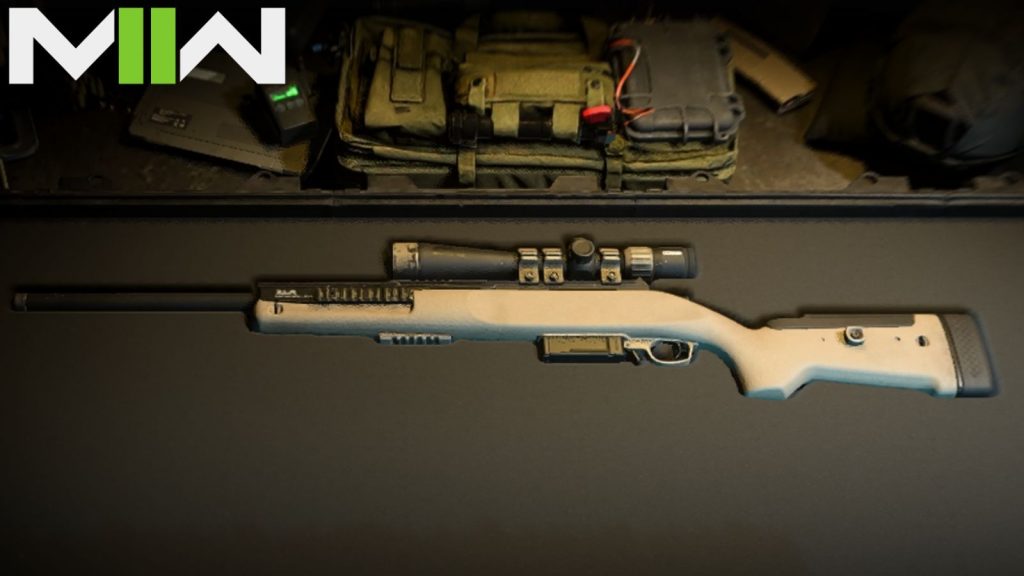 Best MW2 L-AB 330 Loadout attachments
Barrel: 23.5″ Fluted R-67
Stock: ZLR T70 Pad Extension
Laser: FSS OLE-V Lazer
Comb: Aim-Assist 406
Optic: SZ Bullseye Optic
For the best MW2 L-AB 330 loadout you want range and accuracy. We begin with 23.5″ Fluted R-67 that's increases damage range, bullet velocity, and movement speed. The ZLR T70 Pad Extension Stock and SZ Bullseye Optic increase ADS speed for faster reaction to any threat. For better sprint-to-fire speed and aim-down sight speed, FSS OLE-V Laser and Aim-Assist 406 Comb is the choice.
Best MW2 L-AB 330 perks and equipment
Base Perk 1: Tracker
Base Perk 2: Battle Hardened
Bonus Perk: Focus
Ultimate Perk: High Alert
Lethal: Proximity Mine
Tactical: Stim
Follow your opponent's footprints with Tracker so they can't hide from you and gain more resistance against the stun effects of grenades with Battle Hardened. Focus reduces flinch when aiming down sights and, very important for this sniper loadout, extends Hold Breath duration. While you're sweeping the field with your aim, you're more vulnerable. To help with that the High Alert perk that pulses your vision when spotted by enemy players.
Finally, the Proximity Mine to deal with opponents that approach your position while you are focused on your targets. And the Stim regenerates health to return to the fight as quickly as possible.
How to Unlock L-AB 330 in CoD Modern Warfare 2
Unlike the other sniper in Modern Warfare 2, MCPR-300. This one needs a bit of work before you can get your hands on her. First level up the SP-R 208 to Level 16 in order to unlock the SA-B 50. Then is time to level up the SA-B 50 until level 17 and the L-AB 330 is finally yours.