We're almost there!
The grind is already on with the COD MW2 Multiplayer launch and players are already testing all type of loadouts for the Warzone 2 launch. Don't waste any more time searching for the Warzone 2 Release Date because we got your back! Don't forget to check our Discord.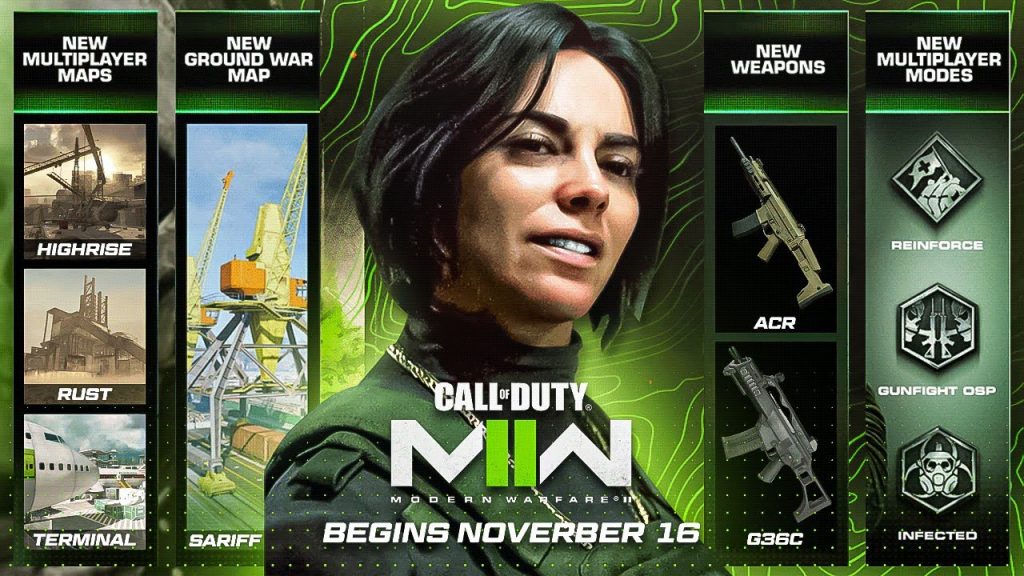 As you can see, Warzone 2 release date is set to 16th November. There'll be a lot of new content!
New Multiplayer Maps
There'll be some new maps with the beginning of Season 1: Highrise, Rust and Terminal. Yes, you read it right! The fan favourite Rust is back in the game!
New Ground War Map
In this mode you'll have the chance to try the new map called Sariff!
New Weapons
There'll be two new weapons: ACR and G36C. Two new weapons to grind in the multiplayer and if you're familiar with how COD works, you can expect two new overpowered weapons for that season.
New Multiplayer Modes
Three new multiplayer modes: Reinforce, Infected and Gunfight OSP. You probably already know them but after all they'll be new to this year's COD.
If you want to test some new loadouts in Warzone 2 don't forget to check our dedicated Guides.