The best loadout for Assault Rifle Kastov 545 in Modern Warfare 2
In this new loadout guide we bring you another Assault Rifle, the Kastov 545. The truth is that this is not one of the most popular weapons in the new CoD but that doesn't mean it isn't a powerful choice for multiplayer, you just need the right build. Check here for the best Kastov 545 loadout in CoD MW2, complete with the best attachments, Perks, and equipment.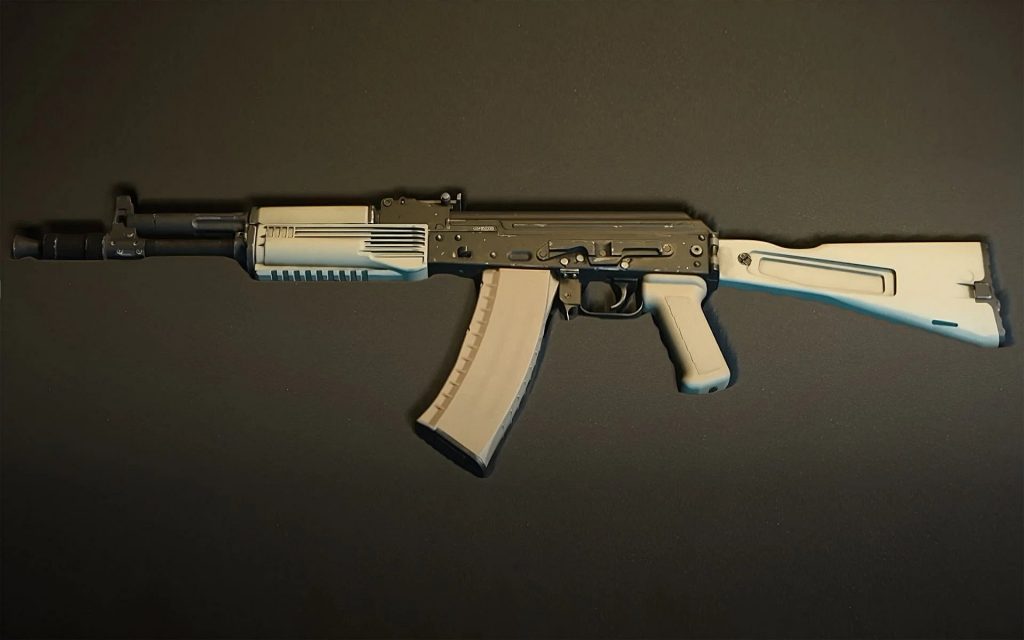 Best MW2 Kastov 545 Loadout attachments
Rear Grip: Ivanov ST-70 Grip
Barrel: KAS-7 406mm
Muzzle: Silentfire XG6
Optic: Cronen Mini Pro
Stock: Kastov-Rama
Kastov 545 is not the best assault rifle in Modern Warfare 2. But with the right perks and attachments, it becomes a powerful option for multiplayer. One of its major weaknesses is the recoil, so we must take that into consideration for the creation of the best loadout. The KAS-7 406mm is essential, reduces the recoil, and increases the weapon's bullet velocity. For more recoil control we add the Silent Fire XG6 muzzle.
For rear grip, the choice falls on the Ivanov ST-70 Grip, as it offers flinching resistance, very useful in close-range combats. Speed and accuracy are important for this assault rifle. The Kastov-Rama stock will boost your aiming while walking, and sprint speed. Finally will end the best MW2 Kastov 545 loadout with the Cronen Mini Pro to better accuracy.
Best MW2 Kastov 545 perks and equipment
Base Perk 1: Overkill
Base Perk 2: Scavenger
Bonus Perk: Fast Hands
Ultimate Perk: Ghost
Lethal: Thermite
Tactical: Stim
Now the perks for this Modern Warfare 2 loadout. The Overkill gives you the possibility to carry two primary weapons. For example, you can equip a sniper like MCPR-300, good choice in Modern Warfare 2, for accurate long-range kills.
In order not to end up with an empty magazine, Scavenger to resupply ammo from dead players and Fast Hands for faster reloads. As Ultimate Perk, Ghost it's the choice, you become invisible to the enemy's UAVs, Portable Radars, and Heartbeat Sensors.
For equipment, Thermite, to deal some devastating damage. And the Stim regenerates health to return to the fight as quickly as possible.
How to Unlock Kastov 545 in CoD Modern Warfare 2
You need to do some work before getting your hands on Kastov 545. First, reach level 23 in order to unlock the Kastov 762 in MW2. Then level up the gun to level 10 and the Kastov 545 is yours.