Meta FTW!
So you're playing your FUT Champions Qualifiers and miss the finals for one win. You grind Rivals for the 4th time go to the qualifiers and still come short. Don't worry, we got your back with our Best Meta Players in FIFA 23. Don't forget to follow our Discord.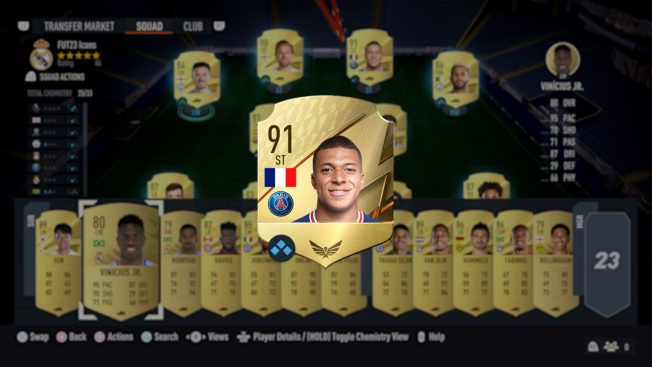 AcceleRATE
At this point you probably already know that if you want to follow the meta you must play with lenghty players, which means that this new tecnology called AcceleRATE will make this type of players to start running slow but with a high peak on long distance. So this is our suggestion for a cheap squad with the Best Meta Players in FIFA 23.
Best Meta Squad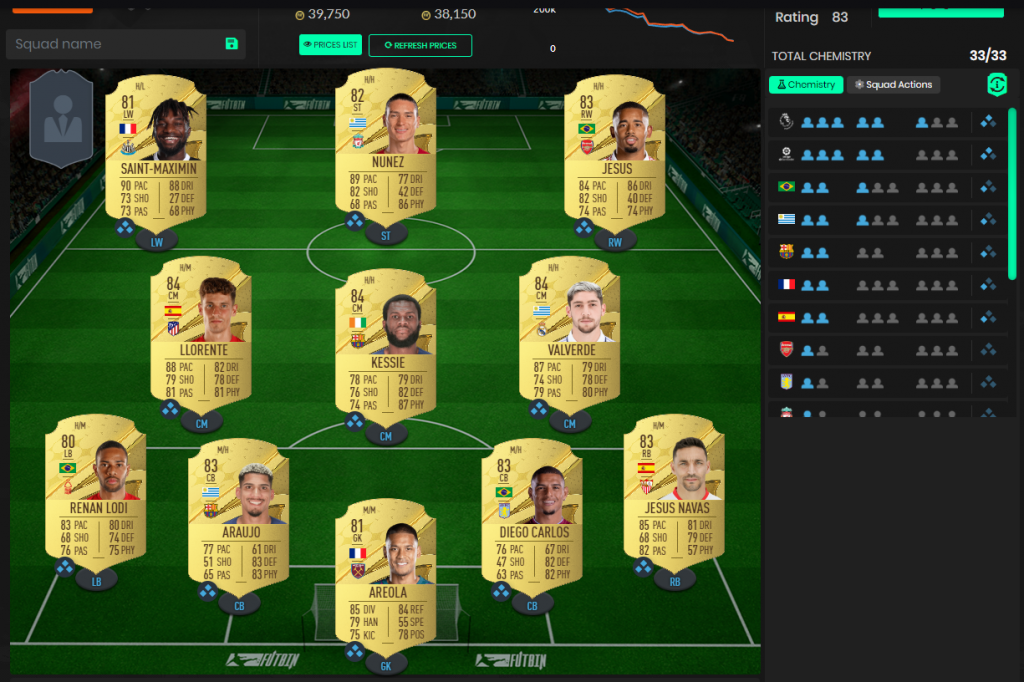 The formation we chose is 4-3-3 and this squad will cost you around 40k so it's a pretty decent budget. Starting with the keeper if you play older FIFA you know that Areola's stats doesn't match his performances so it's cheap and meta keeper. Araújo and Diego Carlos are both lenghty and that is crucial for a CB in this FIFA. Lodi and Jesus Navas are not the best but they're pretty decent and they're cheap. This midfield will make your opponents beg for you to stop, except for Llorente, Kessie and Valverde can be lenghty and they're trully both box-to-box midfielders. Darwin is a monster in this FIFA, he's lenghty and have really good stats for a 82, the only downside is his passing but use him to run behind and finishing, that's all you need. Saint-Maximin and Gabriel Jesus will always be OP in every FIFA.
If you struggle to make some coins and want some tips to increase your balance don't forget to check our guide FIFA 23 Best Players To Snipe or if you want to change your controller settings check FIFA 23 Best Controller Settings.