Check the location in the mysterious map in Hogwarts Legacy
Harry Potter's fans can now follow his steps in the famous School of Witchcraft and Wizardry, in Hogwarts Legacy. In this massive magical world, there are plenty of side quests for NPCs in order to get extra rewards and also secrets like the puzzle doors in Hogwarts. In this guide, we show how to complete the Hogwarts Legacy Ghost of Our Love, which is not complicated or time-consuming but it is necessary to find a location indicated on a map not too explicit.
How to start Ghost of Our Love Quest In Hogwarts Legacy
To begin the Ghost Of Our Love Quest first you need to find the map. This location depends on what House you choose. First progress to the main story until reaches the following mission:
Ravenclaw – Ollivander's Heirloom
Gryffindor – The Hunt for the Missing Pages
Hufflepuff – Prisoner of Love
Slytherin – Scrope's Last Hope
The quest Ghost of Our Love will be then shown on the map, go to the location to collect the map.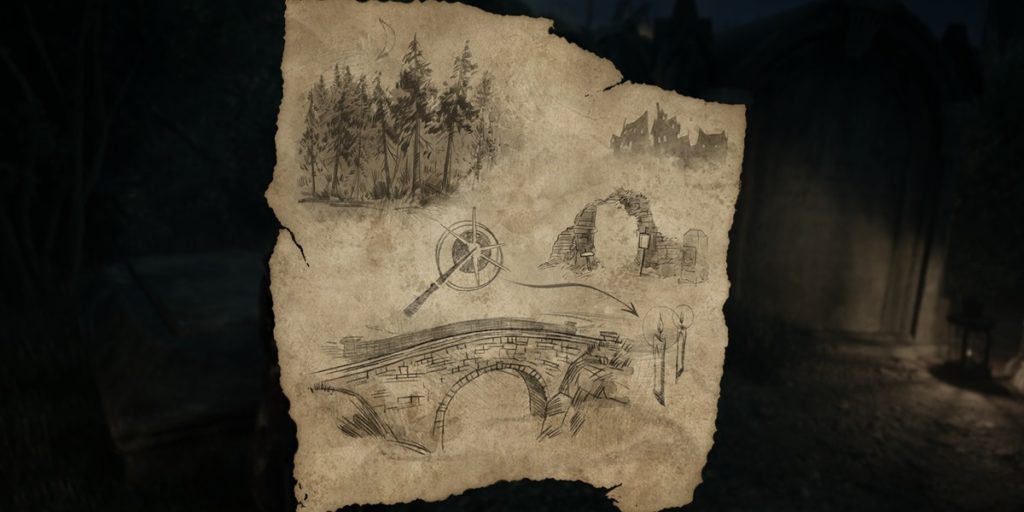 Here is the location of the Ghost Of Our Love quest map
That is the tricky part, find the location indicated on the map, so let's see the clues.
In the top left corner, we see one forest and the moon so will be at night. The Forbidden Forest entrance is shown in the top right corner. Show floating candles near a stone bridge, which also shows a spell that needs to be used, Lumos.
But let's get to the point, the solution! The location is the same for all the Houses, which are in the Forbidden Forest, need to be at night.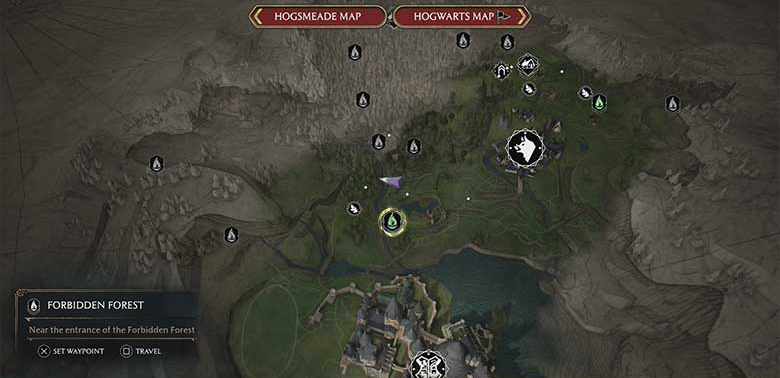 Do fast travel to the location, which is southwest of Hogsmeade on the World Map. There where you are over the stone bridge cast Lumos spell and some floating candles will spawn.
Follow them into the Forbidden Forest, they lead you to a romantic table for two, surrounded by more floating candles. Once you close by a chest will spawn, loot it to complete this Hogwarts Legacy side quest.