This week brings Nightclub bonuses, new discounts and opportunities to earn lots of RP and Cash in GTA Online
It's almost the weekend, but that means a new week in GTA Online is starting with new discounts, rewards, and business opportunities. This will be a good week to dedicate yourself to your nightclub, with daily profits doubling and Nightclub Utility Fees dropping. The Nightclub Warehouse Sell Missions also bring a bonus, with a sale completed you receive a bonus of GTA$ 250 000, and by completing 3 sales another GTA$ 250 000.
Pegassi Osiris is the supercar that this week can be yours if you stay on the podium at the LS Car Meet Races for three days in a row. If you're feeling lucky, try Lucky Wheel at Diamond Casino and maybe take home the 8F Drafter valued at GTA$718,000. For owners of GTA Online on PS5 or Xbox Series X/S, the Imponte Arbiter GT is this week's car in the HSW tests.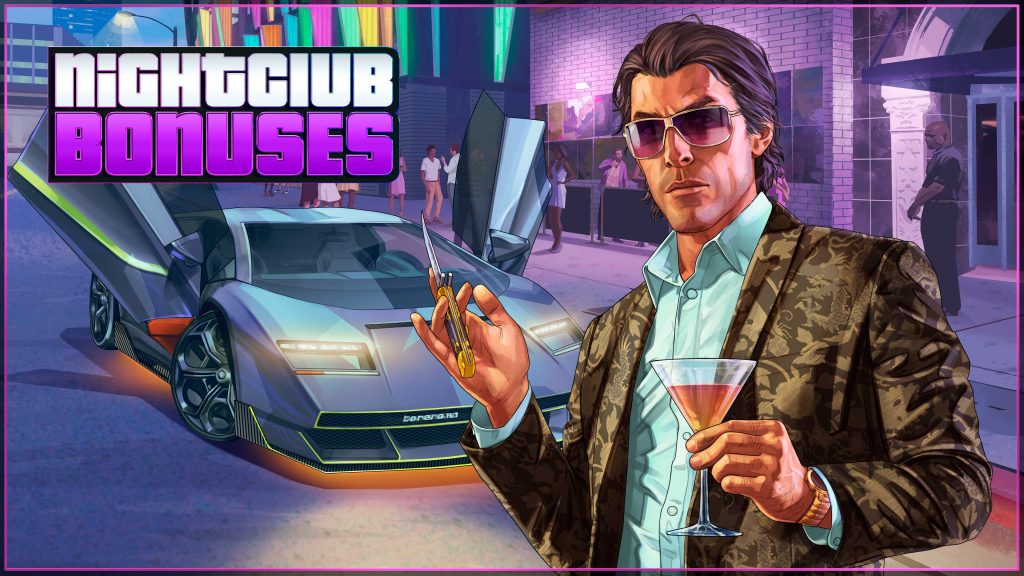 Luxury Autos cars
Simeon's Showroom cars
Baller
Seminole Frontier
Sugoi,
Kanjo
Tulip
2x & 3x GTA$ and RP on GTA Online
If you want to maximize your cash and RP gains then this week has the following activities:
3x RP and GTA$:
2x RP and GTA$:
Sumo Adversary Mode
Nightclub Popularity
Business Battles
HSW Time Trials
GTA Online discounts
If you haven't gotten into the night business of Los Santos, take advantage of discounts on Nightclubs as well as your upgrades, it's also a good opportunity to tune your cars at Benny's
50% off:
Nightclub Upgrades
Benny's Upgrades
40% off:
Nightclubs
Arbiter GT & HSW Upgrade ($948,000)
Alpha-Z1 ($1,272,810)
Blimp ($714,210)
Brawler ($429,000)
Swinger ($545,400)
Tulip ($430,800)
Warrener HKR ($756,000)
30% off:
GP1 ($882,000)
Havok ($1,610,630 – $1,211,000)
B-11 Strikeforce ($2,660,000)
In the meantime, if you're still looking for the locations of LD Organics in GTA Online, don't forget to check out our guide.