Cross the skies of Los Santos on a new Skydive challenge.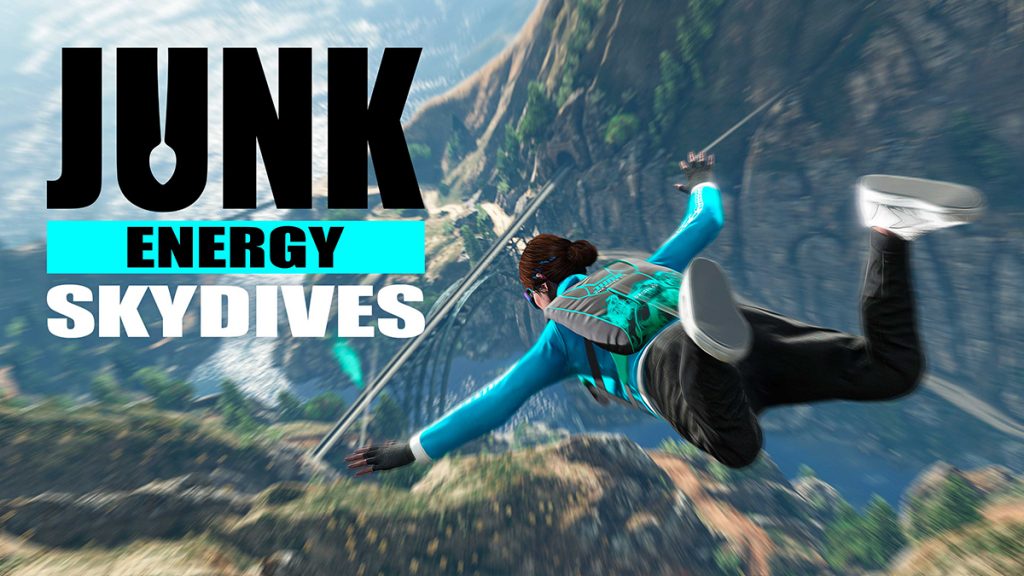 A new GTA Online weekly update was just landed, as usual, bringing new discounts and boosted rewards. This week cross the skies of Los Santos in Junk Energy Skydives, a new activity for those unafraid of heights and risking life and limb.
For this week we have the Infernus Classic as a reward in The Car Meet Prize Ride, its worth is $915,000. To get it you need to place in the top 2 in Street Races three days in a row.
The Hao's Special Works weekly car is the Grotti Brioso R/A. Remember that you need to be in one of the next-gen versions of GTA Online and own an LS Car Meet membership.
If you are feeling lucky this week the Ubermacht SC1 is featured on the Diamond Casino Lucky Wheel rewards. Normally only be found at Legendary Motorsport for $1,603,000
Luxury Autos cars
Pegassi Zentorno
Dinka Jester RR
Simeon's Showroom cars
Vapid Retinue MK II
Bravado Youga Classic
Ubermacht Sentinel XS
Bravado Greenwood
Benefactor Dubster
2x GTA$ and RP on GTA Online
If you want to maximize your cash and RP gains then this week has the following activities:
2x RP and GTA$:
Smuggler Air Freight Cargo Sell Missions
Flight School
Turf Wars Adversary Mode
GTA Online discounts
50% off:
Moonbeam Custom ($185,000)
Swift ($800,000 – $750,000)
40% off:
Hangars (+ renovations)
Hunter ($2,473,000 – $1,860,000)
Jester Classic ($474,000)
35% off:
Bombushka ($3,847,025 – $2,892,500)
MK II Weapons
30% off:
Luxor Deluxe ($7,000,000)
Molotok ($3,351,600 – $2,520,000)
Tula ($3,621,590 – $2,723,000)
20% off
Conada ($1,960,000 – $1,470,000)