This week we have the new Dinka Kanjo SJ and Postlude available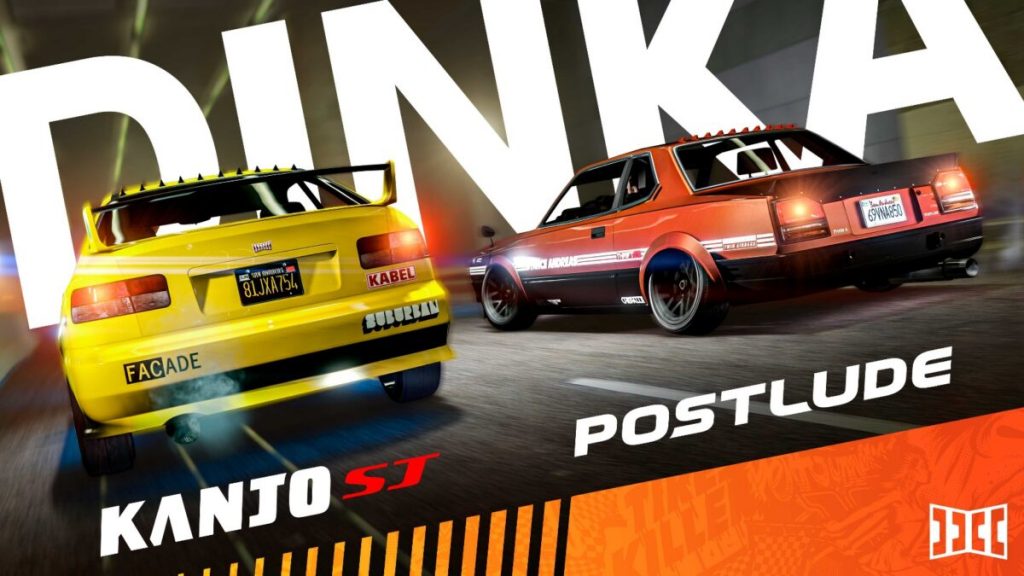 The weekend is just around the corner which means it's time for a new weekly update for GTA Online. This week there are two new cars available to add to your collection if you still have space in the garages. They are the Dinka Kanjo SJ (GTA$1,370,000) and the Dinka Postlude (GTA$1,310,000), which can be found at Southern San Andreas Super Autos. If you need extra cash to grab these ones, you can always pick up all the LD Organics Products.
Vapid Flash GT is the supercar that this week can be yours if you stay on the podium at the LS Car Meet Races for three days in a row. If you're feeling lucky, try Lucky Wheel at Diamond Casino and maybe take home the Coil Cyclone valued at GTA$ 1,890,000. For owners of GTA Online on PS5 or Xbox Series X/S, the Pfister Astron Custom is this week's car in the HSW tests, this week the LS Car Meet membership is free!
Luxury Autos cars
Grotti Itali RSX
Enus Jubilee
Simeon's Showroom cars
Annis Euros
Imponte Phoenix
Bravado Gauntlet Classic
Declasse Vamos
Karin Previon
2x & 3x GTA$ and RP on GTA Online
If you want to maximize your cash and RP gains then this week has the following activities:
3x RP and GTA$:
2x RP and GTA$:
Tuner Contracts
ULP Missions
Rockstar Deathmatches
Land Grab Adv
Time Trial – This week's trial is at the Observatory
Auto Shop Deliveries
GTA Online discounts
50% off:
40% off:
Auto Shops (+ Renovations)
Agency Armory
Futo GTX ($945,000 – $715,500)
Vapid Clique ($545,000)
Annis Euros ($1,080,000 – $810,000)
Manana Custom ($555,000)
Sultan RS Classic ($1,073,000 – $805,000)
GB200 ($564,000)
RT3000 ($1,029,000 – $771,750)
30% off:
Grotti Itali RSX ($2,425,500 – $1,819,125)
Tailgater S ($1,046,500 – $784,875)