This week brings the Declasse Vigero ZX car, new HSW Race Series, Podium vehicle, a lot of discounts, and extra rewards
In this weekly update of GTA Online players have a new car to add to their garage, the Declasse Vigero ZX, this powerful muscle car is inspired by the Chevrolet Camaro Gen 6 and can be found at Southern San Andreas Super Autos for $1,947,000.
If you are in the top 2 for 2 consecutive days in the Pursuit Series you will be rewarded with the Declasse Mamba. The Grotti Turismo Classic is this week's HSW test vehicle, finally, try your luck on the Resort's Lucky Wheel at Diamond Casino and maybe take home the Ocelot Locust valued at $1,625,000.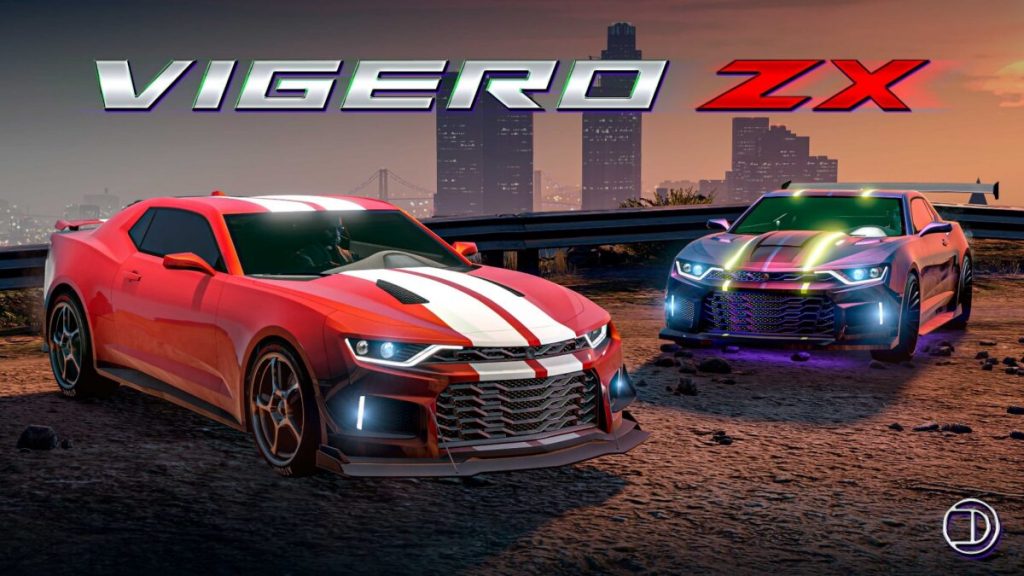 Luxury Autos cars
Oveflod Imorgon
Annis S80RR
Simeon's Showroom cars
One of the cars off this week is in our TOP 5 of fastest cars, Banshee.
Banshee
Landstalker XL
Vigero ZX,
Beater Dukes
Mesa
2x & 3x GTA$ and RP on GTA Online
If you want to maximize your cash and RP gains then this week has the following activities:
3x $GTA and RP
2x $GTA and RP
Hunting Pack Adversary Mode
HSW Races (PS5/XSX)
Request Bunker Research
GTA Online discounts
This week brings a new wave of discounts on vehicles and Bunkers, a good opportunity to get into the weapons business.
50% off:
Comet Safari ($355,000)
Beater Dukes ($189,000)
Hakuchou Drag ($488,000)
40% off:
Bunkers, Bunker Renovations, and Bunker supplies
Starling ($2,194,500)
S80RR ($1,545,000)
Dune FAV ($510,000)
Banshee ($63,000)
Desert Raid ($417,000)
30% off:
Baller ST ($623,000)
HSW Upgrade Costs