Halloween has arrived in Los Santos with The Judgement Day Adversary mode, the new Obey 10F, and Halloween vehicles
We've reached the end of the week which means it's time for another GTA Online Weekly Update. As usual, a lot of new discounts and bonus rewards of XP and GTA$ are available, but not only.
This week Halloween comes to GTA Online, we have new masks and other cosmetics, until November you can play The Judgement Day Adversary mode. Halloween vehicles return for a limited time, are the LCC Sanctus, Albany Fränken Stange, and Albany Lurcher, which can be found in Southern San Andreas Super Autos only through November 1. The Obey 10F sports car is the new addition and is available in Legendary Motorsport for GTA$ 1,675,000.
This week The Car Meet Prize Ride is Casco, worth $904,400, you need to finish the Street Race Series race in the top 4 for 4 days in a row. The Pegassi Weaponized Ignus is this week's HSW test car, finally, try your luck on the Resort's Lucky Wheel at Diamond Casino and maybe take home the Caracara valued at $1,775,000 in Warstock.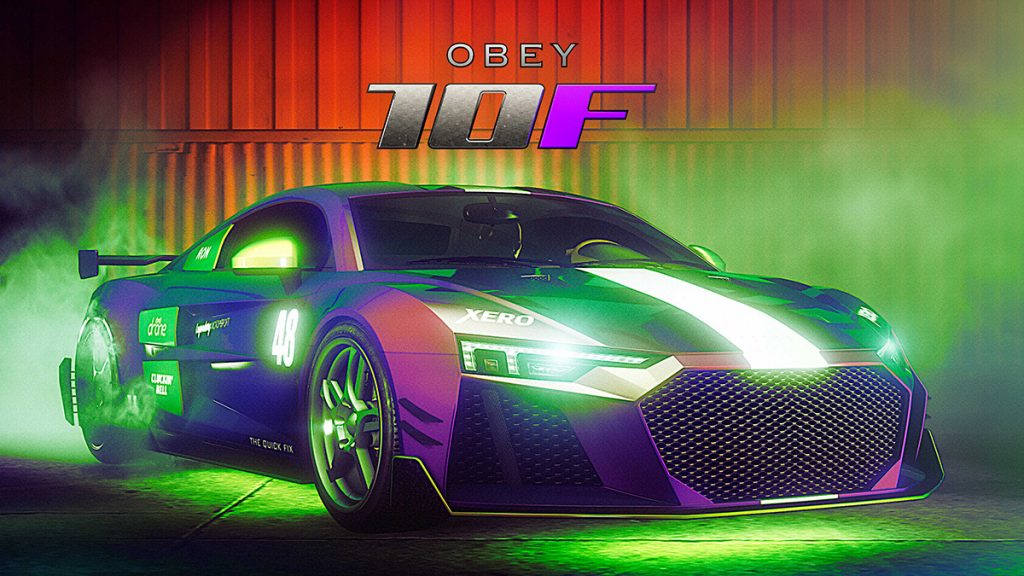 Luxury Autos cars
Simeon's Showroom cars
Cheburek
Streiter
Calico GTF
Glendale
2x GTA$ and RP on GTA Online
If you want to maximize your cash and RP gains then this week has the following activities. This week test out LD Organics to play Short Trips and win the Gray Vintage Frank mask.
2x RP and GTA$:
Judgement Day Adversary Mode
Short Trips
Treasure Chests & Hidden Caches
Security Contracts
GTA Online discounts
50% off:
Tops, pants and hat clothing from The Contract
Infernus ($220,000)
Banshee 900R ($282,500)
Cheburek ($72,500)
40% off:
Agencies (+ renovations)
Growler ($976,200)
Vectre ($1,071,000)
30% off:
Stromburg ($2,229,745)
Calico GT ($1,396,500)
Streiter ($350,000)