Halloween continues in Los Santos with more spooky stuff and the new BF Weevil
It's Thursday which means that a new GTA Online weekly update just landed with more spooky stuff. This week we continue on Halloween spirit, you can get the Sasquatch Outfit just by login on October 31. The BF Weevil Custom is now available at Benny's Original Motor Works at $980,000.
For this week we have the Cheval Taipan as a reward in The Car Meet Prize Ride, its worth is $1,980,000. To get it you need to place in the top 1 in Street Races five days in a row.
The Hao's Special Works weekly car is the Ubermacht Sentinel XS. Remember that you need to be in one of the next-gen versions of GTA Online and own an LS Car Meet membership.
If you are feeling lucky this week the Fränken Stange is featured on the Diamond Casino Lucky Wheel rewards. Normally only be found at Legendary Motorsport for $718,000.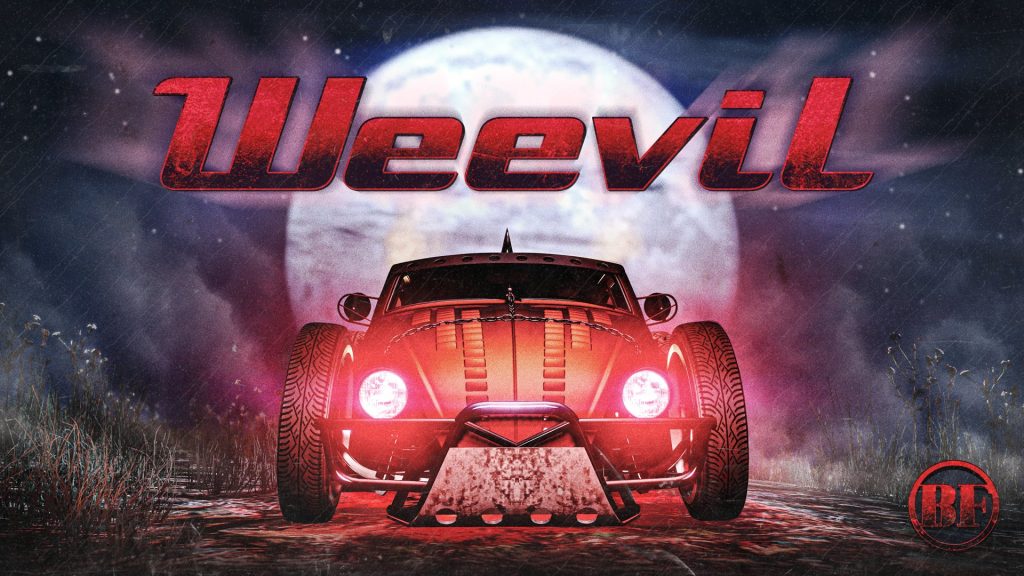 Luxury Autos cars
Ubermacht Revolter
Grotti Visione
Simeon's Showroom cars
BF Weevil
Lampadati Pigalle
Albany Lurcher
LCC Sanctus
Dinka RT3000
2x GTA$ and RP on GTA Online
If you want to maximize your cash and RP gains, this week has the following activities.
2x RP and GTA$:
Halloween Adversary mode Modes
Arena Modes
GTA Online discounts
50% off:
Arena Workshop and renovations
Blade ($80,000)
Gargoyle ($60,000)
Lurcher ($325,000)
40% off:
Penetrator ($528,000)
Arena Bruiser ($965,400)
Impaler ($199,101)
Arena Impaler ($725,700)
Arena Sasquatch ($918,525)
Sanctus ($1,197,000)
Weekvil ($522,000)
30% off:
Arena war outfits
Arena Cerberus ($2,709,210)
I-Wagen ($1,204,000)
Pigalle ($280,000)
Raiden ($962,500)
Visione ($1,575,000)