An early weekly update before Christmas
GTA Online's new weekly update arrived a few days early this week. The new Übermacht Sentinel Classic has now available in Benny's Original Motor Works. Black Friday also arrives in Los Santos bringing good discounts.
For this week we have the Vysser Neo as a reward in The Car Meet Prize Ride. To get it you need to place in the top 1 in Street Races 5 days in a row.
The Hao's Special Works weekly car is the Pfister Astron Custom. Remember that you need to be in one of the next-gen versions of GTA Online and own an LS Car Meet membership.
If you feel lucky this week the Progen T20 is featured on the Diamond Casino Lucky Wheel rewards. Usually, only be found at Legendary Motorsport for $2,200,000.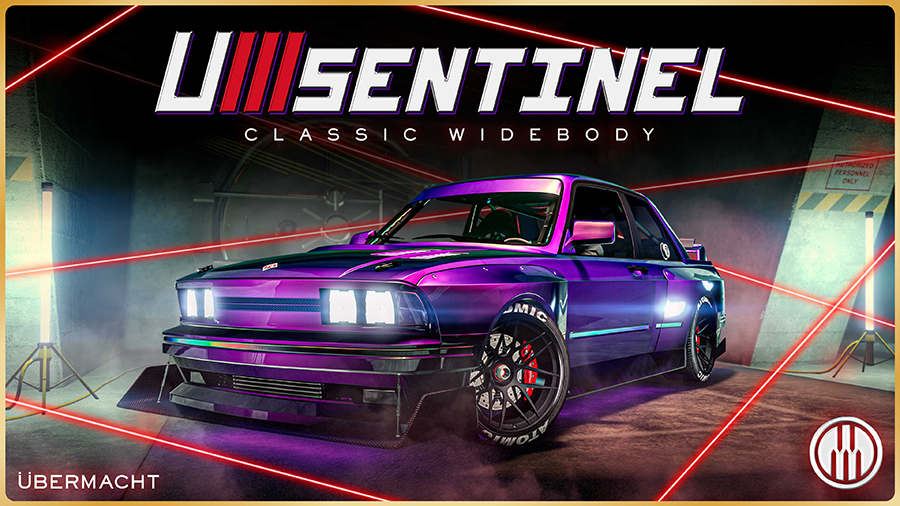 Luxury Autos cars
Simeon's Showroom cars
Buffalo STX
Vagrant
Seminole Frontier
Flash GT
Warrener HKR
2x GTA$ and RP on GTA Online
If you want to maximize your cash and RP gains, this week has the following activities.
2.5x RP and GTA$:
Pursuit Races
Martin Madrazo Missions
Hunting Pack Remix
Bodyguard/Associate Salary
2x RP and GTA$:
The Pacific Standard Job Heist
Original heist setup
The Doomsday Heist
1x RP and GTA$:
GTA Online discounts
50% off:
40% off:
Auto Shops (+Renovations)
Grennwood ($879,000 – $659,250)
Kanjos SJ ($822,000 – $616,000)
Omnis e-GT ($1,077,000)
Compact EMP Launcher ($315,000)
Heavy Rifle ($270,000)
Stun Gun ($225,000)