Be amplified and with arc souls all the time
The new Season of the Deep has arrived at Destiny 2 bringing new artifact mods and some rework at subclasses. This opens the possibilities for new builds, looks like in Season 21 the Arc and Void will be the meta. See here a new Arc Warlock build with the Getaway Artist for Destiny 2 S21.
This Warlock build is all about Arc Souls, they are like a turret that automatically fires arc shots, generating Orbs of Power and Ionic Traces to recharge your abilities. You get an Arc Soul when casting your rift but thanks to the exotic perk of the Getaway Artist you also get it by consuming your grenade. At the same time, you become Amplified, which makes your Arc Soul supercharged and increases its fire rate. With the new mod Amped Up you gain damage resistance while amplified. Basically, you will be Amplified and with Arc Souls all the time. See also more Destiny builds, like this powerful Arc Hunter build with Liar's Handshake, and don't forget to check our Reddit.
Warlock Arc Abilities, Aspects & Fragments
Abilities
Super Ability – Chaos Reach
Class Ability – Healing Rift
Melee Ability – Chain Lightning
Grenade Ability – Pulse Grenade
Aspects
Arc Soul – Cast your rift generates an Arc Soul, that's is like a small turret that automatically fires to nearby targets. Allies also get an Arc Soul when passing in your rift. Recharges faster when allies are near.
Electrostatic Mind – This is essential for your Warlock build, the Electrostatic Mind generates an Ionic Trace when targets are defeated with arc abilities or if they are jolted or blinded. You become amplified when collecting Ionic Traces.
Fragments
Spark of Shock – Your arc grenades Jolt targets.
Spark of Resistance – You are more resistant to incoming damage while surrounded by combatants.
Spark of Recharge – While critically wounded, your melee and grenade energy regenerates more quickly.
Spark of Amplitude – Rapidly defeating targets while you are amplified creates an orb of power.
Recommended Gear: Getaway Artist & Centrifuse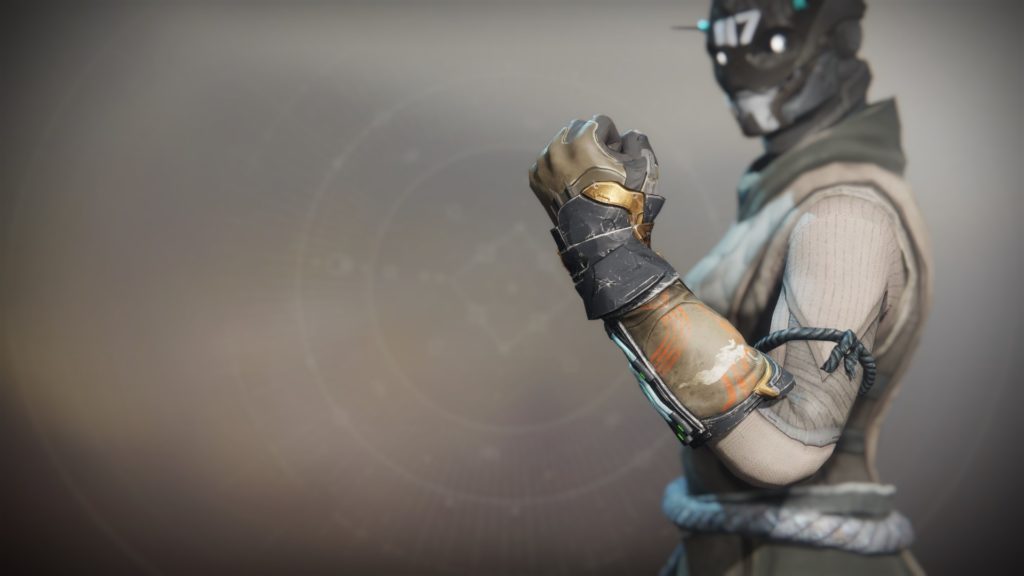 The key element for this Arc Warlock build is the Getaway Artist exotic gauntlets. It has the perk that creates an Arc Soul and makes you amplified when you consume a grenade. So you will don't really throw your grenades most of the time, the main purpose is to consume it in order to get Arc Souls and stay Amplified.
Any arc weapon works well in this Destiny 2 Warlock build, a great choice is the new exotic assault rifle Centrifuse. It creates arc explosions that can blind your opponents.
Recommended Mods for Arc Warlock Build
Your main focus is Resilience to keep alive while punching in the face of your opponents and Discipline to get your grenades quickly as possible.
Helmet
Arms (Getaway Artist)
Focusing Strike
Grenade Kickstart
Impact Induction
Chest
Concussive Dampener
Harmonic Resistance
(Any resistance Mod)
Legs
Better Already
Recuperation
Innervation
Class Item
Utility Kickstart (2x)
Bomber
Artifact
Electric Armor
Thunderous Retort
Shock and Awe
Lightning Strikes Twice
Amped Up