New Season New FM
A new season just start and with that of course comes a new FM, this time with a lot of new features for PC, Consoles and Mobile. Below you can check the Football Manager 2024 release date and other important dates regarding the new introduced features. Don't forget to check our Reddit and Discord and if you're into other games like EAFC 24 check our guides here.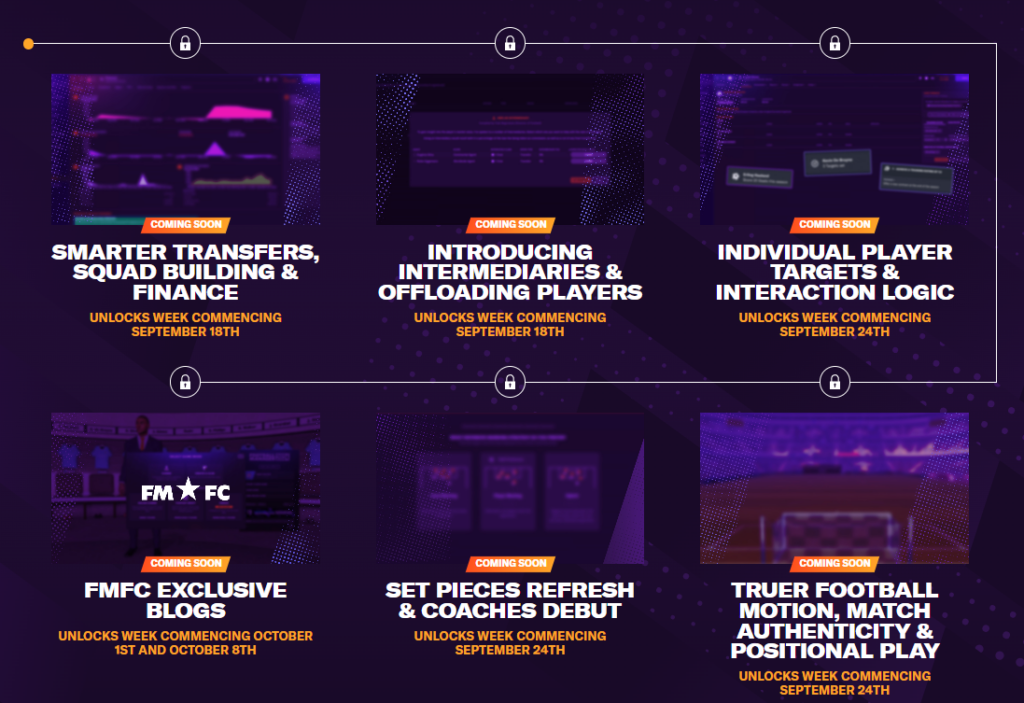 As you can see in the image above we will have some news starting in September 18th (Smarter Transfers, Squad Building & Finance; Introducing Intermediaries & Offloading Players). After that you'll be able to know more about Individual Player Targets & Interaction Logic, Set Pieces Refresh & Coaches Debut and Truer Football Motion, Match Authenticity & Positional Play in September 24th. In October we will know more about FMFC Exclusive Blogs.
Regarding the official release date you can expect to download the game in November 6th.