Don't miss anything!
Fifa 23 is almost here and you can now check the calendar with all the important dates for the rest of this month.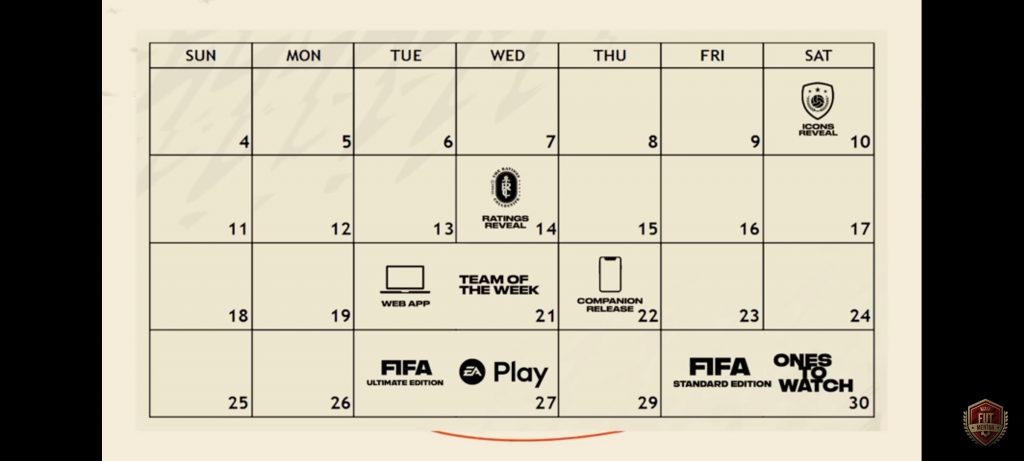 Ratings Reveal
As you can see on the Fifa 23 Calendar image Ratings will be officialy revealed on September 14th which will obviously generate a lot of discussions between players. People always disagree with stats like pace or physique and since there was huge downgrades to world class players like CR7, Messi and Neymar we are expecting a lot of chat about it.
Web App and Companion App
Another important dates are September 21st and 22nd because that's where trading and SBC starts, you'll be able to start making money early in order to build a good starter team. If you struggle on making money early in the game check our guide Fifa 23 Trading Tips.
Fifa 23 Ultimate Team
Some people don't like the trading aspect of the game and the only thing they want is to play the game. If you're one of these players and you bought the FIFA 23 Ultimate Edition you'll be able to start playing on September 27th. If you bought FIFA 23 Standard Edition you'll be able to play on September 30th but there's more! There's something called EA Play and if want you can buy a month of EA Play and get 10h trial of FIFA, including Ultimate Team mode starting on September 27th.
Last Fifa and World Cup
This will be the last Fifa at least developed by EA, so what are you expecting after that? For years we know what to expect but this time it's difficult to predict the future? There's also a World Cup this year! Do you think there will be a new mode available during the event? Only time can give us the answers!