Cheap and Good Squads
FIFA 23 already uncovered their player's ratings for this year and with that we were able to create two of the Best Starter Squads to use on Ultimate Team. If you struggle to make coins check our FIFA 23 Trading Tips.
Hybrid Premier/Bundesliga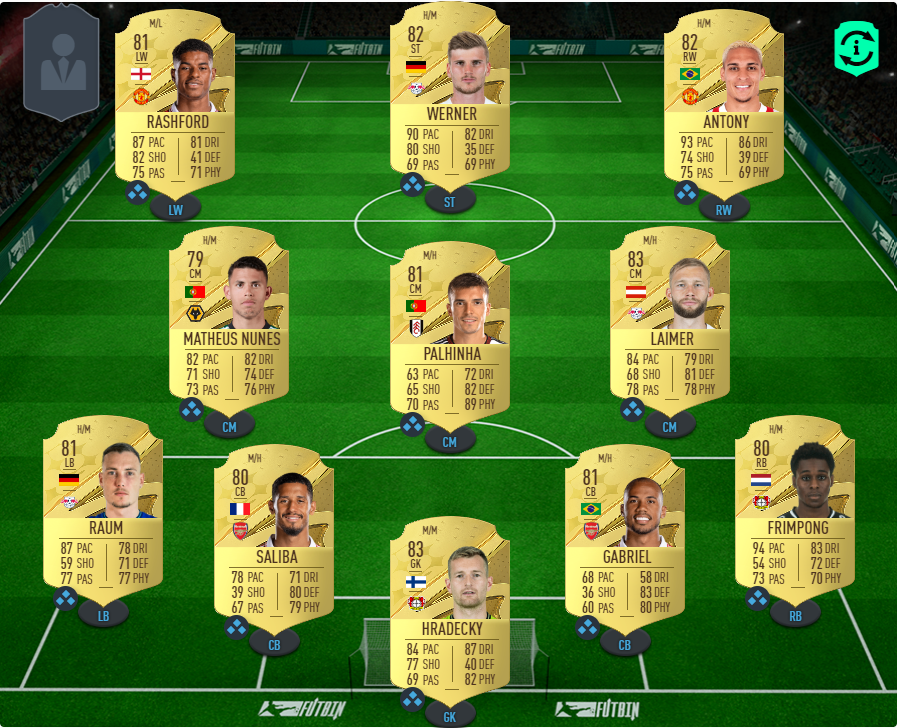 We tried to pick players that overall will not be that much expensive so keep in mind that if you have a good balance maybe you can get better options. The formation being used is 4-3-3. Regarding our Forwards if you play FIFA every year you know that you'll need a lot of speed up front and you'll get that with Rashford, Werner and Antony. They're not the best finishers let's be honest but they'll guarantee a lot of opportunities.
Going to the Midfield you'll pick the two players who will be the brain of this team, Matheus Nunes and Laimer. They're both excellent box-to-box players and you'll need that with this formation. Palhinha will be your CDM and i know that some people will disagree with this pick because of his pace but He's very strong phisically and defensively, so use him only for that job and don't play him up high on the pitch.
Regarding our Defensive line-up you may use two of the Arsenal's centre backs, Saliba and Gabriel. Saliba is a faster player and Gabriel is very good defensively wise. Our right back is Frimpong because of his speed and same for Raum.
Our goalkeeper is Hradecky because he's a good goalkeeper overall so don't expect a lot of misses from him.
Hybrid LaLiga/SerieA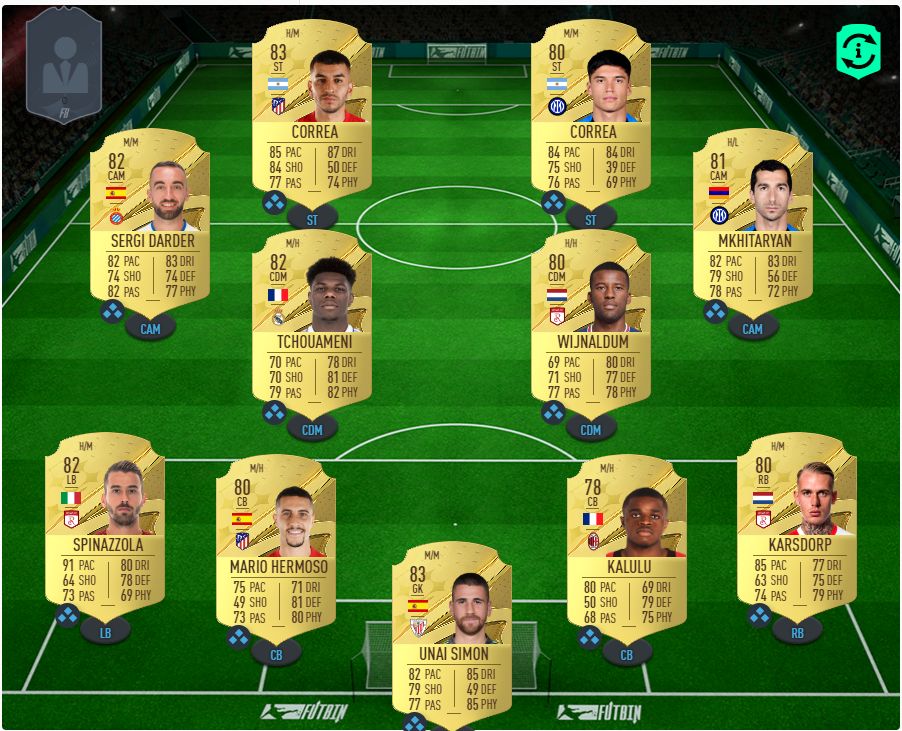 We are using the 4-2-2-2 formation so this time we pick a squad with no wingers and his one of the FIFA 23 Best Starter Squads. Starting with our Forwards we have two fast and excellent dribblers so make them run and find spaces behind the defenders.
Our Midfield will have two CAM and two CDM, Sergi Darder and Mkhitaryan and both consistent players and can really help in the final third of the pitch, regarding our CDM Tchouameni and Wijnaldium are more like box-to-box players.
Our Defense probably has one of the meta players for this FIFA, Kalulu. He's french, fast and good defensively so any special cards that he has will probably be expensive. Hermoso is consistent and probably not that much expensive. Our full backs are both fast, especially Spinazzola, so you can let them run up front if you like.
These are our picks for FIFA 23 Best Starter Squads, if you want to know more about the game check our FIFA 23 section.