Best way to make coins!
One more FIFA is here.. Oh, wait! It's EAFC now! Ok, so here's the EAFC 24 Best Sniping Filters and if you played the previously FIFA games you know that you'll need a lot of coins to get your team going for FUT Rivals and FUT Champions. There are a lot of different methods and one of them is sniping cards. Don't forget to check our Reddit and Discord and if you're into other games like Baldur's Gate 3 check our guides here.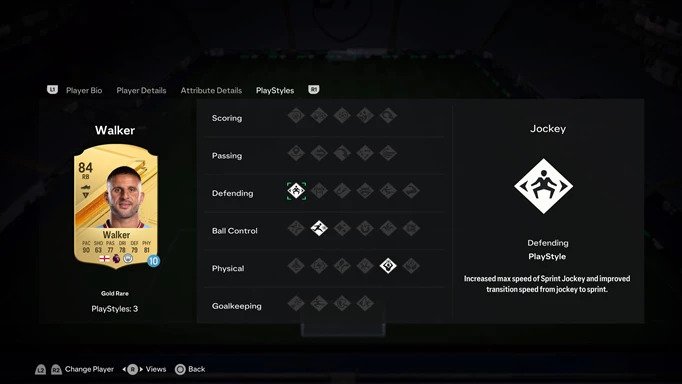 How to Snipe
First of all, the best way to snipe is easier said than done. You'll to go to the transfer market and then choose one of the filters below and try to search again and again until you find a card that you want and hit buy now almost instantly.
EA FC 24 Best Sniping Filters
#5 – Malacia (Netherlands/Man United)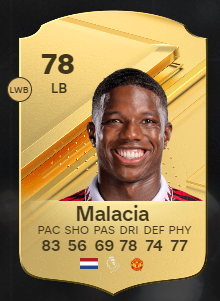 Malacia is an excellent start to snipe, snipe him at 700, or just mass bid at 650 and sell it for 800/900. It's not a lot of profit for each sale but the best way is to buy and sell a lot of his cards and since he's a Manchester United player and some people use him for the Evolutions, you'll always have market to sell him.
#4 – Julián Alvaréz (Argentina/Manchester City)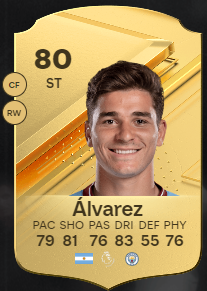 J. Alvaréz is our 4th choice for the EAFC 24 Best Sniping Filters and there are a lot of reasons for that. First of all, he's argentinian and plays for Man City and besides that in the beginning is a good card overall. Buy him for 650/700 and sell him for 850/900 and you'll get rich quick.
#3 – Thiago (Spain/Liverpool)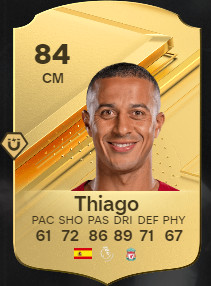 Thiago is a secure choice to snipe for 2 main reasons. Firstly, he's cheap for a 84 overall and secondly a lot of people use him as fodder for SBC's. Because of that last reason there's a lot of changes in his selling price so snipe him for 1.1k/1.2k and sell him when a SBC come out between 1.8k and 2k.
#2 – Tchouaméni (French/Real Madrid)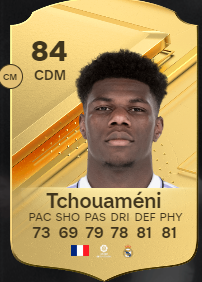 Another 84 overall, Tchouameni is a money machine, you can buy as cheap as 1.6k and sell him for 2.1k or even higher if a SBC come out. French playing for Real Madrid is a guarantee choice to make coins, the only downside will be the competition that you'll sniping him.
#1 – Trippier (England/Newcastle)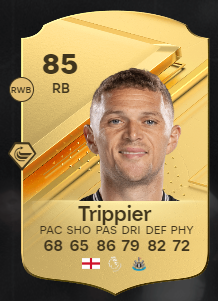 Our first choice was easy. Kieran Trippier is a 85 overall card, english playing for Newcastle. One of the cheapest 85 cards and people will really need him for SBC's. You can snipe him for as low as 4.5k and sell him for more than 6k after a SBC come out.
Now it's up to you to make millions of coins!