The best loadout for SMG FSS Hurricane in Modern Warfare 2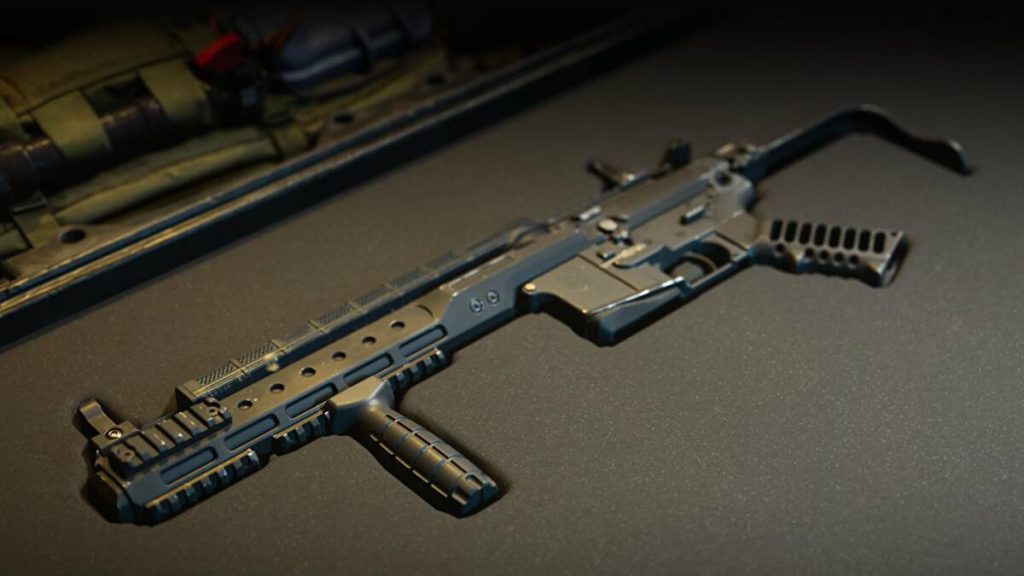 The FSS Hurricane is a great SMG in Call of Duty Modern Warfare 2. Combined with the right attachments will be a lethal choice in close-quarters sections of the multiplayer maps. See the best FSS Hurricane loadout in CoD MW2, complete with the best attachments, Perks, and equipment.
Best MW2 FSS Hurricane Loadout attachments
Barrel: FSS Cannonade 16″
Muzzle: XTEN Razor Comp
Stock: Ordnance Ravage-8
Optic: Cronen Mini Red Dot
Underbarrel: VX Pineapple Vert Grip
To create the best FSS Hurricane loadout we begin with the FSS Cannonade 16″ which increases damage range and bullet velocity. Get better gun control and hip fire accuracy with VX Pineapple Vert Grip. To improve even more de accuracy equip also the XTEN Razor Comp. The Ordnance Ravage-8 stock also bolsters stability at further distances.
Best MW2 FSS Hurricane perks and equipment
Base Perk 1: Double Time
Base Perk 2: Battle Hardened
Bonus Perk: Fast Hands
Ultimate Perk: Ghost
Lethal: Semtex
Tactical: Stun Grenade
Double the length of Tactical Sprint with Double Time and reduce the effects of all those pesky tactical with Battle Hardener. An empty Hurricane doesn't kill enemies so make sure to equip Fast Hands for faster reload speeds.
As Ultimate Perk, Ghost it's the choice, you become invisible to the enemy's UAVs, Portable Radars, and Heartbeat Sensors. Finally, for equipment, Semtex is to deal some hefty damage, and Stun Grenade that's perfect to use before entering a room or corridor.
How to Unlock FSS Hurricane in CoD Modern Warfare 2
Now you know what is the best MW2 Hurricane loadout you just need to get the SMG himself. You need to do some work in Modern Warfare 2 before you can get your hands on her.
The first step, level up the M4 assault rifle to level 16 to unlock another weapon, the FTAC Recon.
Now you need to use de FTAC Recon until it reaches Level 16, after that the FSS Hurricane is yours.