Did you ever lose a lot of battles in PvP because you have a bad build or you don't like it? In this article, we are going to show you the Best Division 2 PvP builds so that you can dominate any player with these in this recent update!
IMPORTANT! Some build may use exotic gear so if you want to know how to get them check our guide – Division 2 Exotics List and How To Get Them.
1 – Heartbreaker Build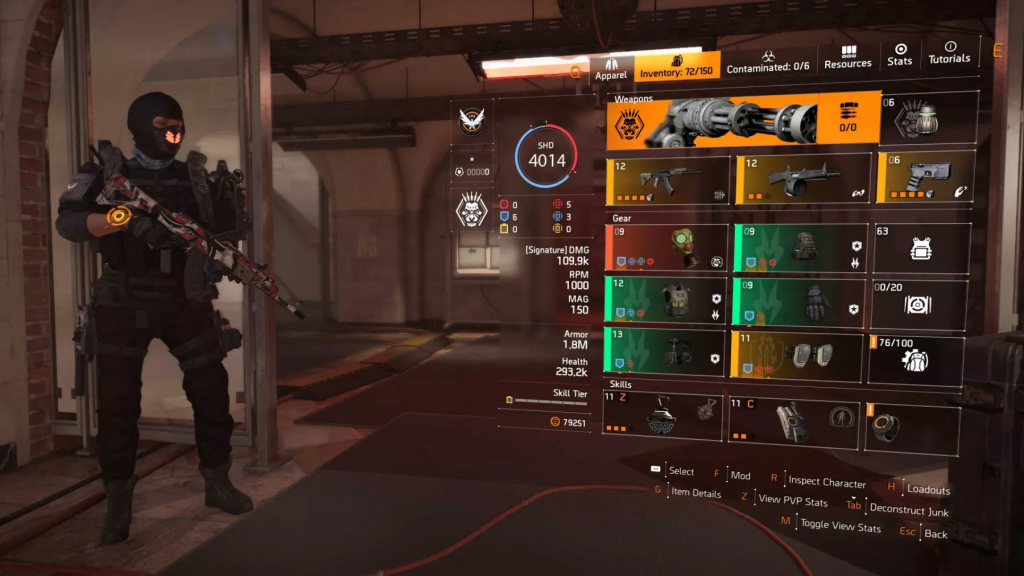 This Heartbreaker build is one of the strongest builds recently because of its synergy between the Heartbreaker Set, the Spotter and the Flatline talents being incredible and its amazing damage output and survivability!
For this build, you need the Kingbreaker Assault Rifle and a Scorpio Shotgun or the ACS-12 Shotgun as your weapons and the Technician Specialization for the Linked Laser Pointer. For the Gear Brands, you need 4 Heartbreakers, 1 Catharsis Mask and 1 Fox's Prayer Kneepads. Next, the Max BPM as your Chest Talent from the Heartbreaker Chest, Cold as your Backpack Talent from your Heartbreaker Backpack and the skills you need to use for this build is Scanner Pulse and Reviver Hive. Finally, for the Core Attribute, use the Blue build for the max armor and Crit. hit chance and damage for the Gear Rolls and Mods.
2 – Pulse Resistance Build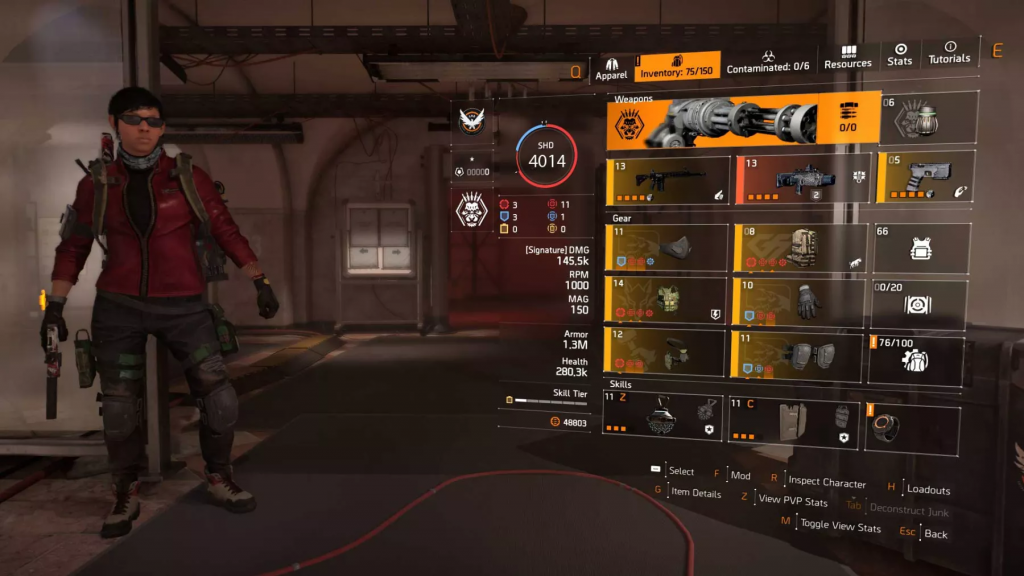 This build is for those that are sick of players with the Heartbreaker builds, or in this case, the meta in Division 2 this year, but they want to counter it. This build will make you immune to pulse and effectively you can outrun them.
To become immune to pulse, you must obtain 100% Pulse Resistance, and you can only get that by using the 50% Pulse Resistance perk on the specialization skill tree, some Pulse Resistance mods and 3x Yaahl brand set, 3x System Corruption Gear set or an Improvised crafted build with 5-6 sockets.
As your weapons, you can use a Famas, a Police M4 or a Eagle Bearer as your Primary and a Scorpio Shotgun or SMG as your Secondary. For the Specialization, you can choose any Specialization, 3x Yaahl, Fenris, Ceska and Grupo Sombra as your Gear Brands, Unbreakable Chest Talent, Adrenaline Rush or Vigilance Backpack Talents and Ballistic Shield and Reviver Hive as your skills. For your Core Attributes, use the Hybrid Build, that uses red and blue core attributes and then Crit. hit chance and damage as your Gear Rolls and Mods.
3 – Assault Rifle Build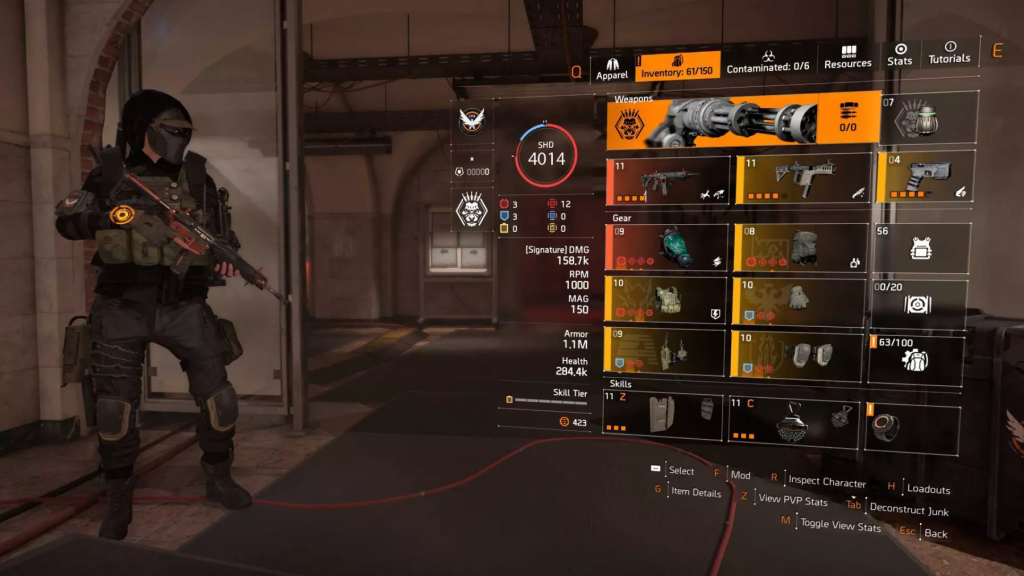 One of the most famous PvP builds in this game is the Assault Rifle build. This build is good for those who want to focus on assault rifles and want close-to-medium PvP encounters.
For the Primary Weapon, you use the Eagle Bearer Exotic AR as this is one of the best ARs in the game, then an SMG or a Rifle as your Secondary. As your Specialization, use the Gunner, together with Coyote's, Contractor's, Fox's Prayer, 1 Fenris, 1 Ceska and 1 Grupo Sombra as your Gear Brands. Then the Unbreakable Chest Talent, the Vigilance Backpack Talent, Ballistic Shield and Reviver Hive Skills, Red and Blue core attributes and finally Crit. hit chance and damage Gear Mods and Rolls.
4 – Ridgeway's SMG Bleed Build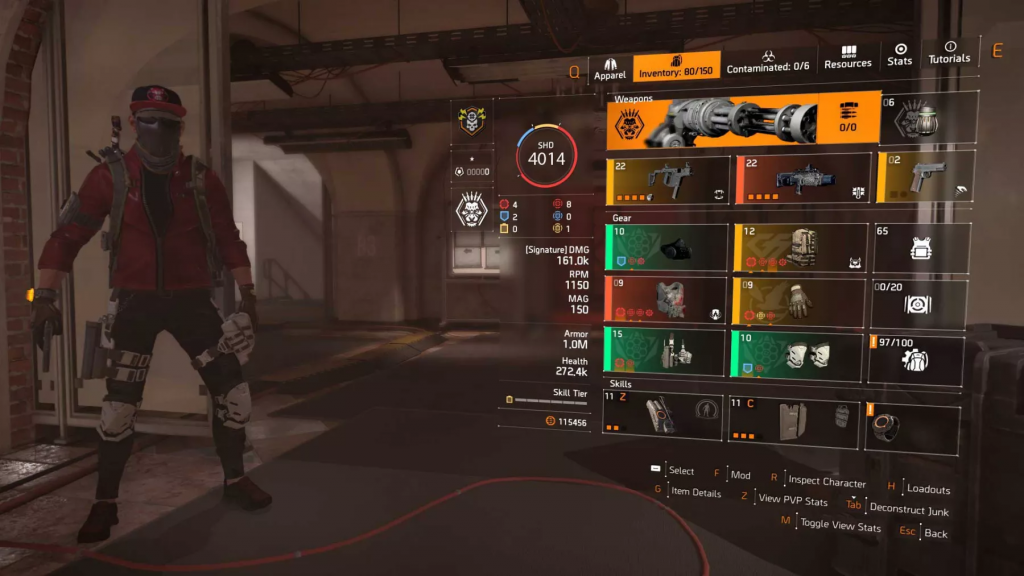 This build is the best PvP build for close-combat encounters that relies on the bleed debuff and taking down enemies down with a high RPM SMG.
As your weapons, you must have a High RPM SMG and an Assault Rifle, both with "Sadist" or "In Sync" talents and as your Specialization, use Firewall. Ridgeway's Chest, 3x Striker, 1 Sokolov and 1 Grupo Sombra as Gear Brands, Bleeding Edge Chest Talent from the Ridgeway's Chest, Wicked Backpack Talent, Striker Ballistic Shield and Jammer Pulse Skills, Hybrid Core Attribute Build and then the Crit. hit chance and damage for the Gear Mods and Rolls.
5 – One-Shot Sniper Build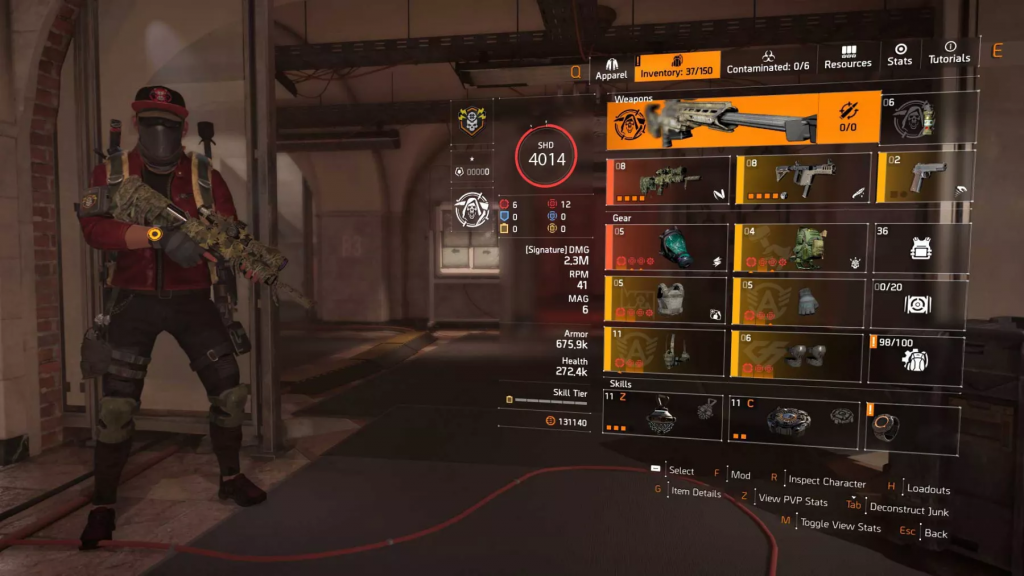 This last build we are going to show you in this article is a perfect build if you like to snipe and headshot every player in the Dark Zone.
For your Primary Weapon you use Mantis or Nemesis Exotic Snipers and your Secondary any type of weapon you prefer. Next you use Sharpshooter Specialization, Coyote's Mask, Chainkiller, 2x Airaldi, 1x Ceska and 1x Grupo Sombra for your gear. Then for your Chest Talent you must have Perfect Headhunter and for your Backpack Talent the Concussion talent. For the skills, you use Decoy and Reviver Hive, Full red Core Attributes for max weapon damage and for the Gear Mods and Rolls, use Headshot damage for both of them.
So these were the Division 2 Best PvP Builds in 2022! We hope this was helpful and that you liked this article and check out other articles!