Best places to build a Safe House in Project Zomboid
In Project Zomboid players have to survive as long as they can in a zombie apocalypse. An important factor that will dictate how long they survive is a good Base. In this guide, we make a selection of the best Base locations in Project Zomboid.
How to Choose a Good Base Location in Project Zomboid
Choosing a place to create a good base in this survival game is not easy. They are some factors to take into consideration, preferential buildings with fences are great to keep the undead out. And places relatively quiet without being too far away from essential resources. Keep in mind that the towns are infested with zombies but are where you have the most essential loot.
Best Base Locations in Project Zomboid
Isolated House (Muldraugh)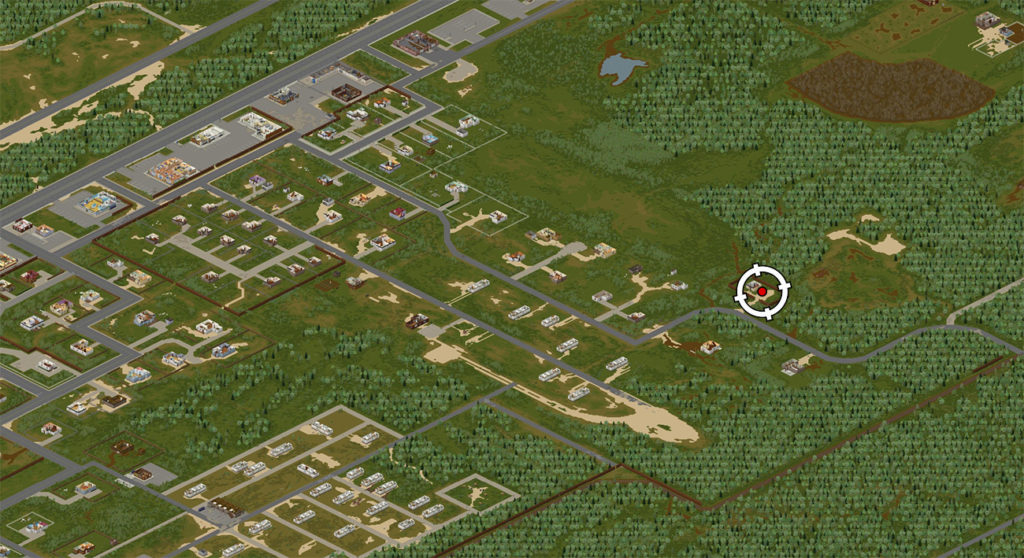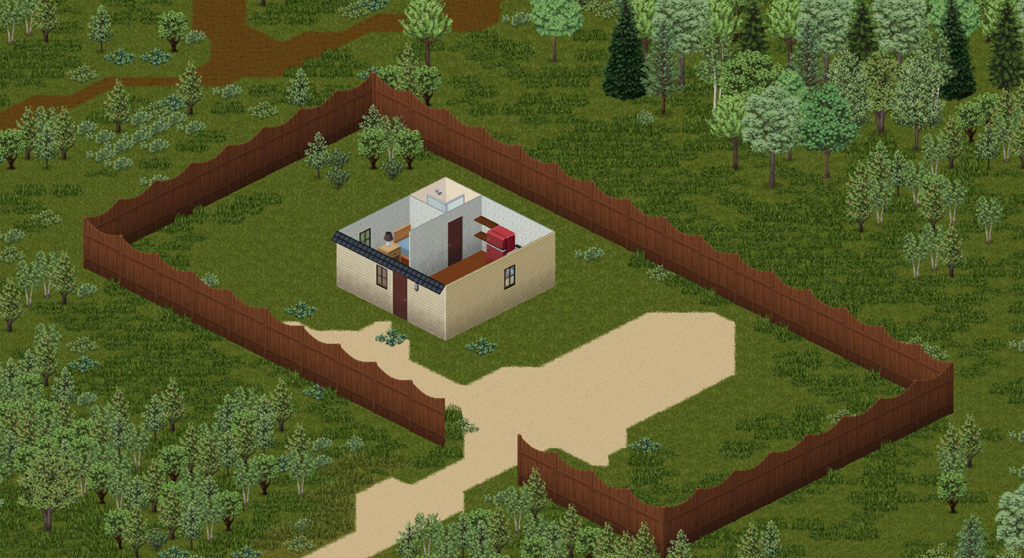 This one is probably one of the best base locations in Project Zomboid for new players. It's in the Muldraugh region, at a safe distance from the crowds of zombies in the town. But also close enough for a day trip to the town so you can grab resources.
The place itself is just a small house with three rooms, a kitchen, a bedroom, and a bathroom, with only one entrance. What makes this a great base is the fence around the house, with only one entry point, perfect for keeping the zombies out. The yard is not too small, it is a good area for farming.
---
Large Warehouse (Muldraugh)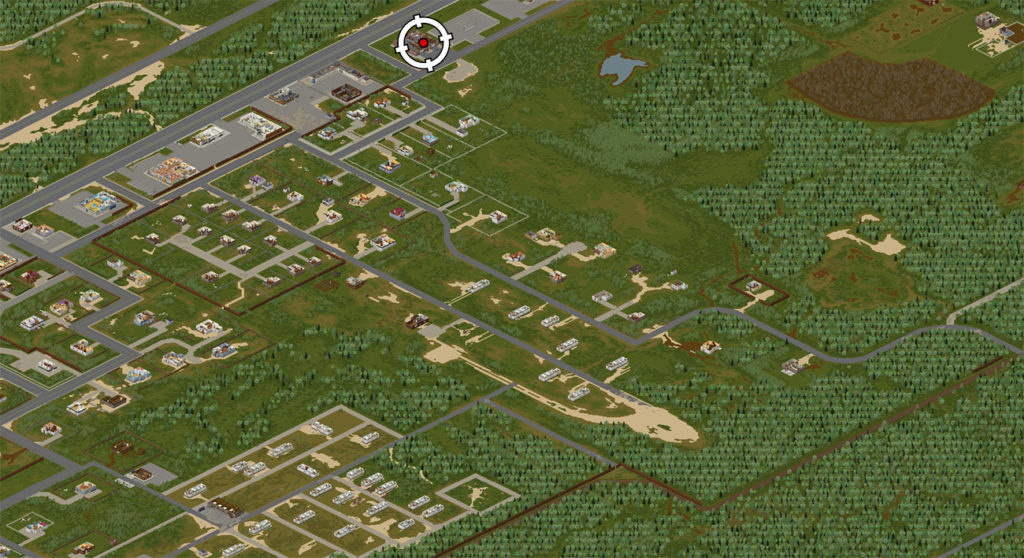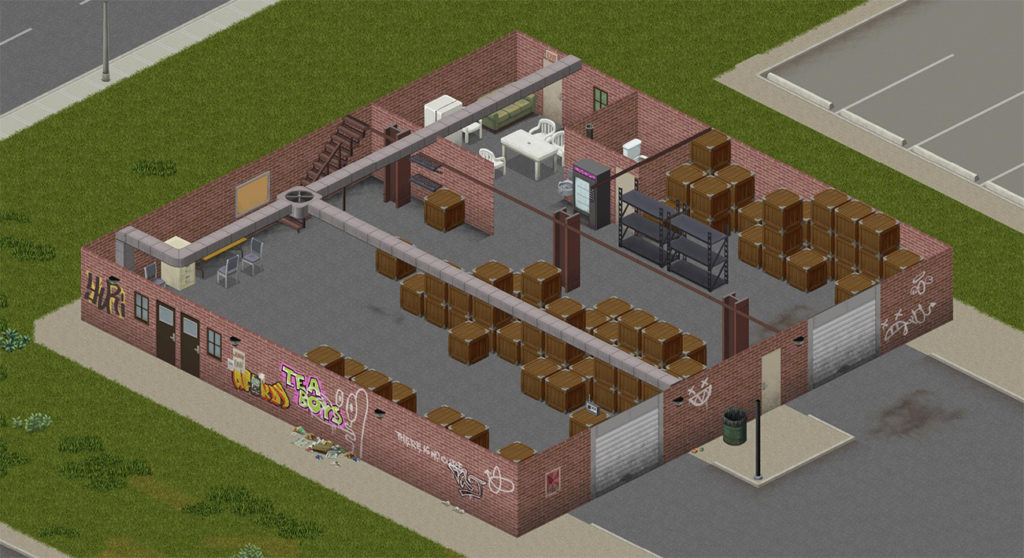 This other choice is also in Muldraugh, just off the highway on the outskirts of town. It's a big warehouse filled with wooden crates where you can store all your items or even use them to increase your Carpentry skill. Search all the crates, they can hide good tools and resources.
It already has garage doors, so you can even store your cars. You have stairs to access the roof, a good place to plant crops. Be careful that the place must be full of zombies, you will have to clear the area before claiming the place.
---
Fire Station (Rosewood)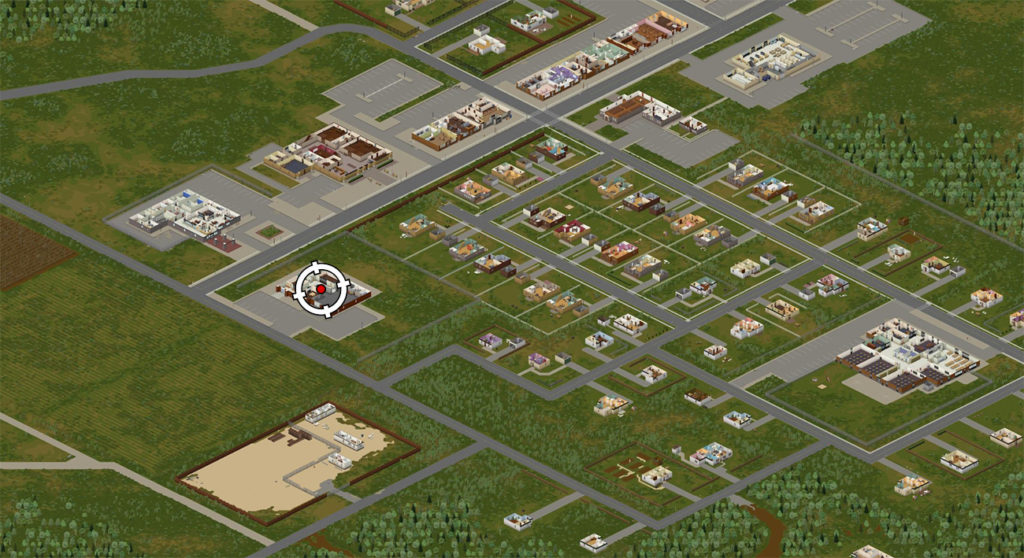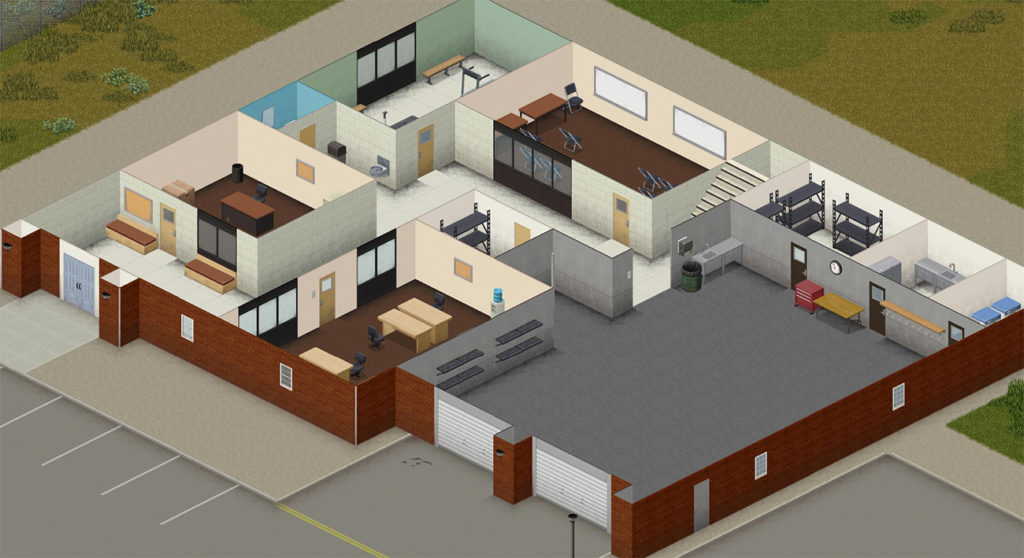 The Rosewood Fire Station is one of the best places to create a base in Project Zomboid. In there you have literally everything needed to survive the zombie apocalypse. A lot of space to store all your items and vehicles, places to sleep, a functional kitchen, a TV to watch the broadcast to learn new skills, and medical supplies.
Nearby, it is possible to find zombies wearing firefighter clothes, which are considered the best in Project Zomboid to protect themselves from bites and scratches. Next to the Rosewood Fire Station, you have the Police Station, the best place to get weapons, and good supplies if you are brave enough to try.
---
House (Rosewood)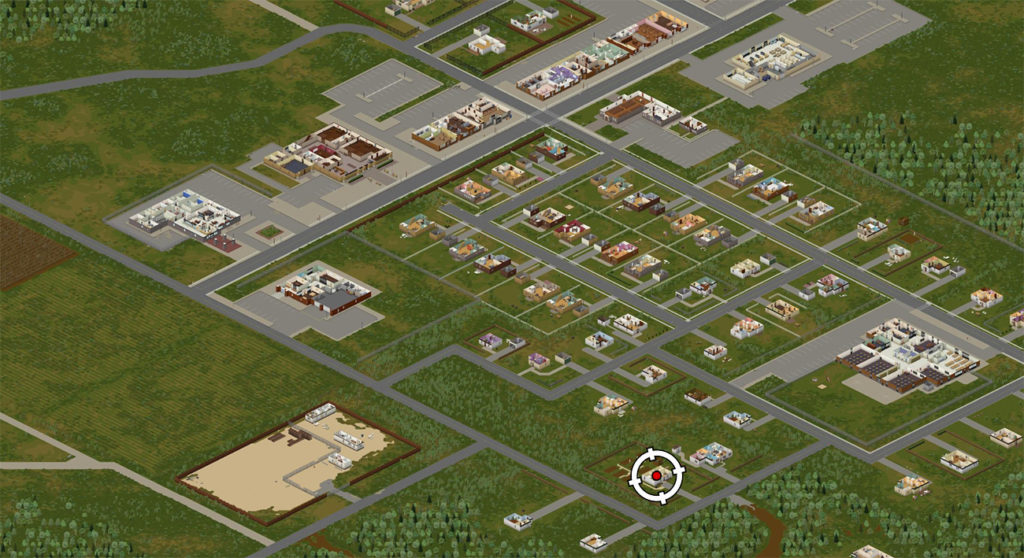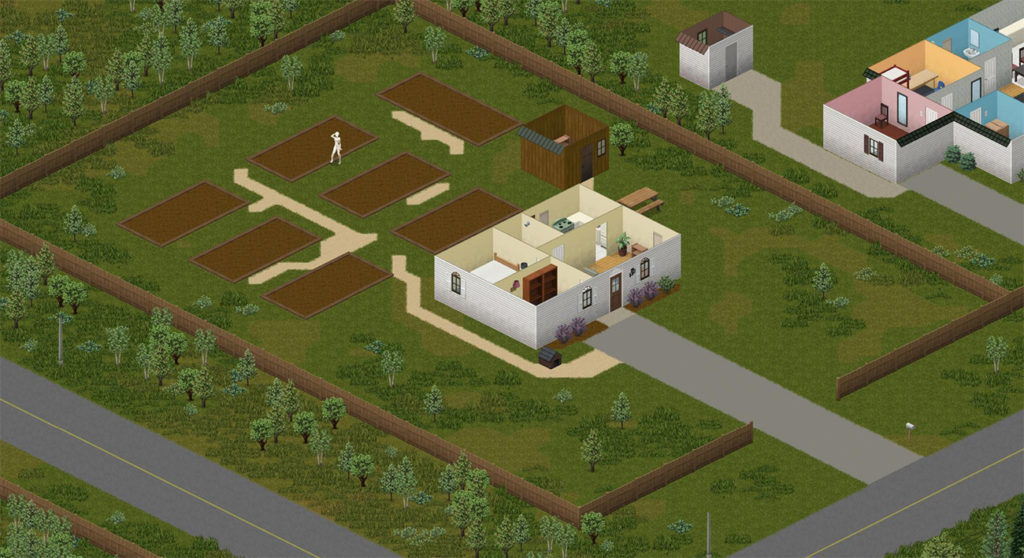 What a best place for a Safe House than a house itself. This one is also in Rosewood, not too far from the Fire Station. Already have pre-build farm plots, with all the area surrounded by a fence that will keep most of the zombies out of your door.
It's close to the School where, in addition to other interesting resources, it has a library full of books to learn new skills. Another interesting location close by is the Construction Site with some important loot, like a propane barbecue.
---
Self Storage (Riverside)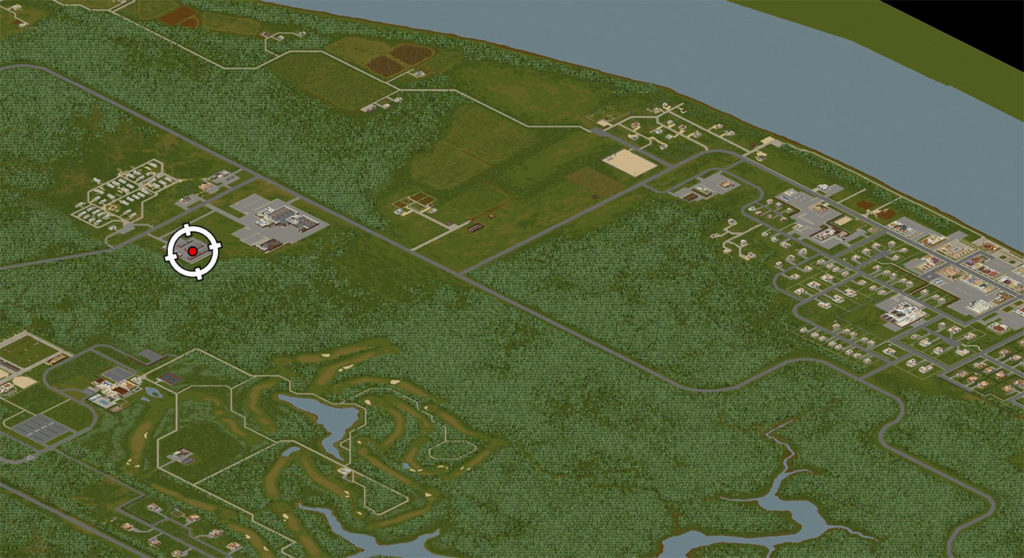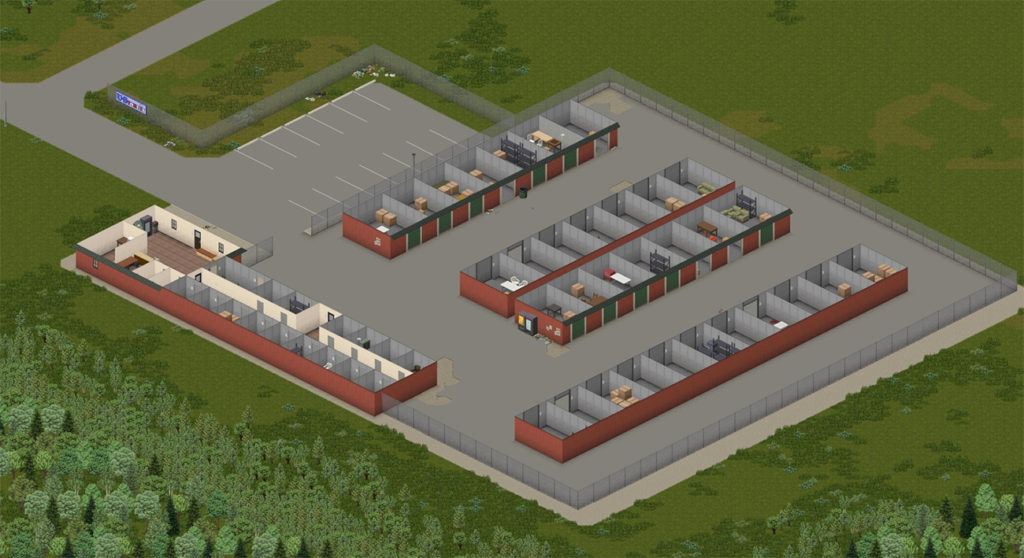 In the Riverside region, the best choice for a Project Zomboid base goes to Self Storage. It's away from the city and has a Restaurant, an Auto Repair, a Gas Station, and two factories close by, all places with very important resources to survive the zombie apocalypse.
The place itself is a storage area that already has several hidden resources. The complex it's protected by a fence with only one entrance, the best to keep zombies out.
---
Gated Community (Rosewood)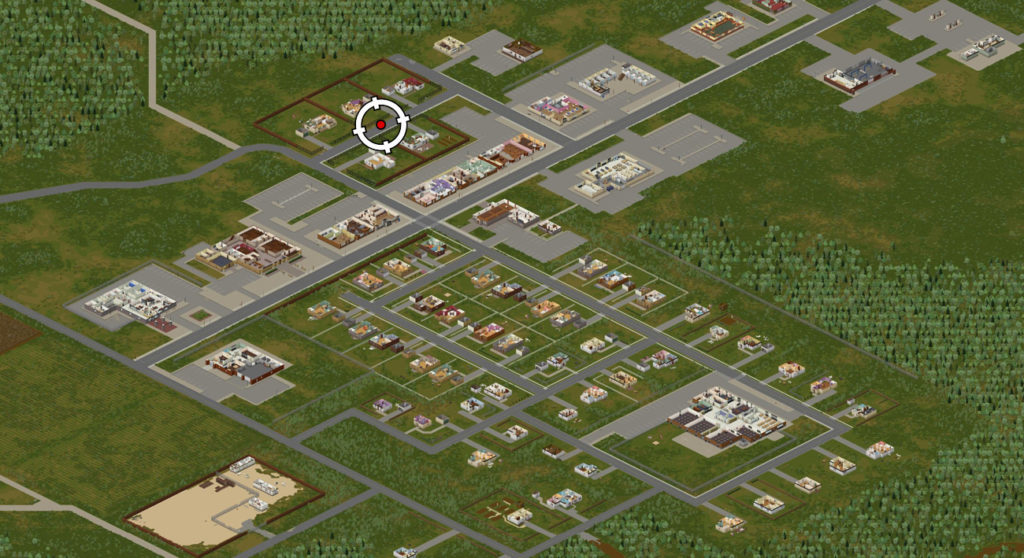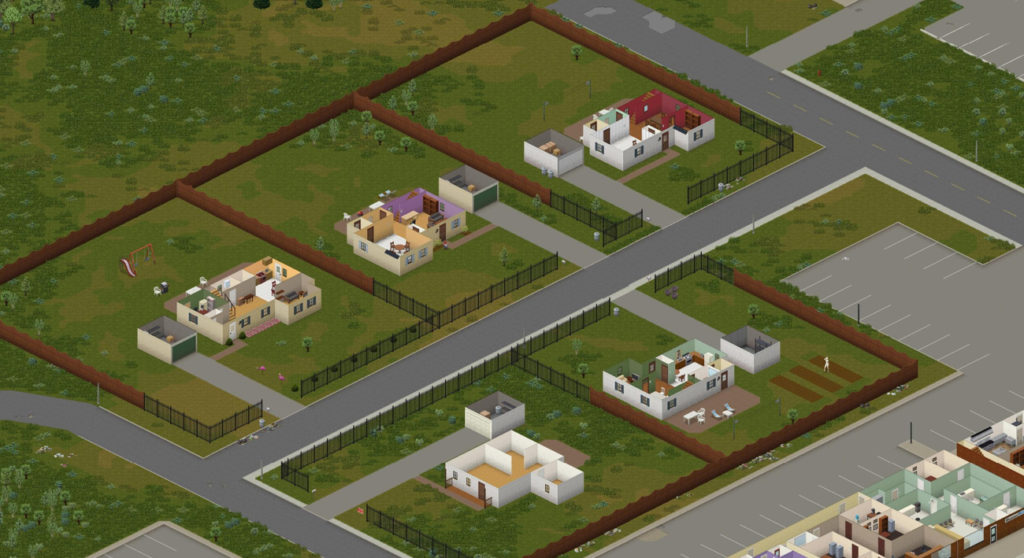 And why not create a Safe House in Project Zomboid with multiple houses? In the Rosewood region, there is a gated community consisting of five houses. The condo is surrounded by a fence that zombies can't get through, and there are only two entrances that you'll have to protect. All houses have garages, which can hold tools and even generators.
---
Three Houses (West Point)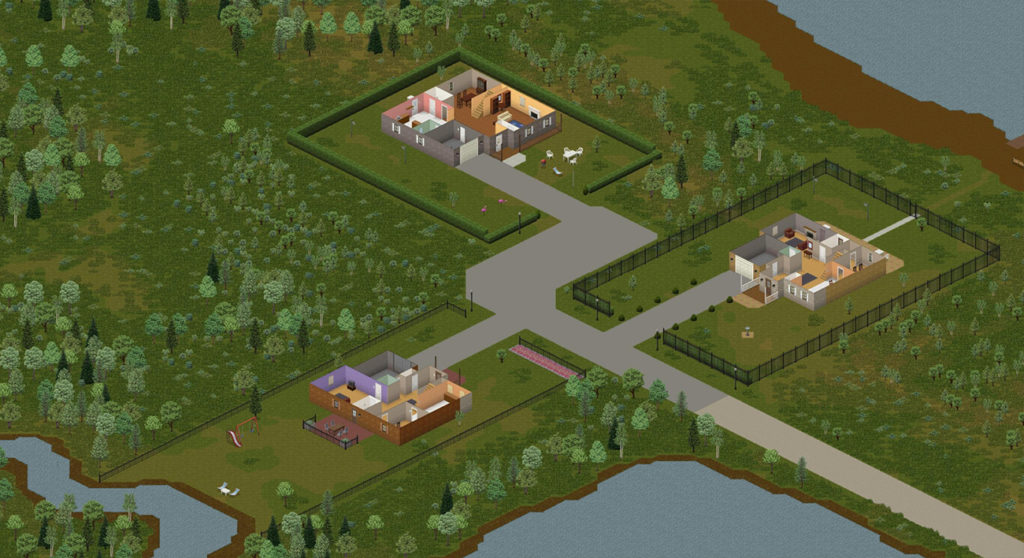 If you like a quiet neighborhood this place in the region of West Point, northwest of the town could be good for setting up your base in Project Zomboid. It's a set of three houses, each with its fence. They are away from the city where there is a higher concentration of zombies. They are next to the river so you won't lack water, and are surrounded by forests where you can hunt.
The houses have fireplaces, for less experienced Project Zombie players this may seem like an unimportant detail, but when the power goes out you'll have a place to cook simply using chopped wood. They also have garages and a lot of room to plant crops.