Where to find Letter Scraps in GTA V
Letter Scraps are one of the types of collectibles that we can find in GTA V. Altogether there are 50 sheets spread across Los Santos and Blaine County that we will have to find if we want to complete the game 100% and thus unlock some Easter Eggs from the game, more precisely to see UFOs and unravel the Big Foot mystery.
But having the task of finding all the fragments will not only serve to complete the game, as the name implies are letter fragments, after collecting all 50 sheets we will be able to see the complete letter that will unravel the mystery of Leonora Johnson's murder, both we learn the identity of the killer and his location will appear on the map, in the end it is up to us to decide his fate, kill him or let him go. If you want to know more about the Leonora Johnson murder case you can see it on the game's internet, if you search for "Who Killed Leonora Johnson" you will find a website with all the details about the case.
Map with Letter Scraps location in GTA 5
Below a map with all the numbered locations, when they are close to a fragment of letter they will hear the sound of a leaf moving in the wind.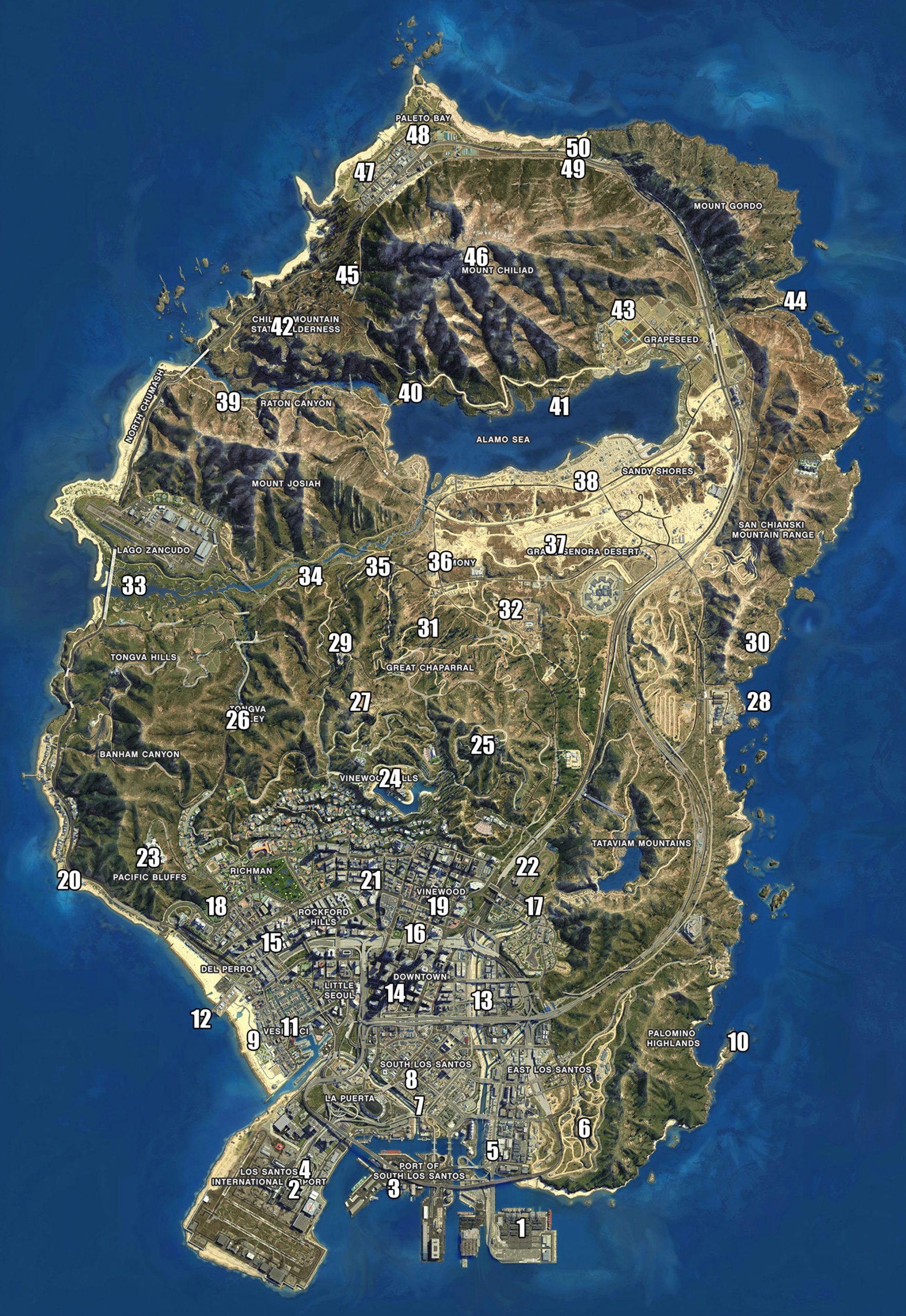 Check all the locations indicated on the map in the following videos:
Check also all cheat codes for GTA 5 on PC, PS4 and Xbox One.