The new year begins with 2X GTA$ and RP on Los Santos Drug Wars
The first GTA Online weekly update of the year just landed with new discounts and rewards opportunities. Players still have also some days to collect their special rewards from the festivities.
This week The Car Meet Prize Ride is Growler, you need to finish the Street Race Series race in the top 1 for 4 days in a row. The  Bravado Banshee is this week's HSW test car, finally, try your luck on the Resort's Lucky Wheel at Diamond Casino and maybe take home the HVY Insurgent valued at $897.750 in Warstock.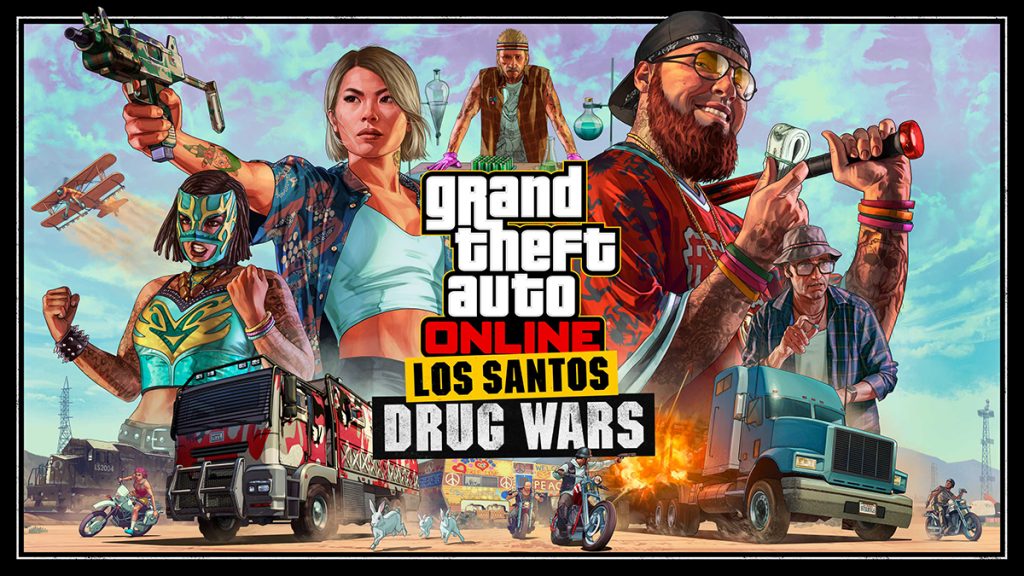 Luxury Autos cars
Simeon's Showroom cars
Nightsharkc
Patriot Mil-Spec
Greenwood
Granger 3600LX
Omnis e-GT
2x GTA$ and RP on GTA Online
If you want to maximize your cash and RP gains then this week has the following activities.
3x RP and GTA$:
2x RP and GTA$:
Security Contracts
First Dose Missions
Issi Classic Races
GTA Online discounts
35% off:
All apartments and garages
25% off:
Buffalo STX ($1,612,500)
Deity ($1,383,750
Hydra ($2,992,500)
Nightshark ($933,750)
Patriot Mil-Spec ($1,282,500)