YourGamesTracker Tracking OTW Tracker
Ones To Watch cards are a big part of the FIFA Ultimate Team experience, if you start early in the game you'll probably want to invest in some of these cards since they change as the season goes on. That said we have good news for you, you'll be able to check FIFA 23 OTW Tracker starting this week and updated continuously. If you're into FIFA 23 don't forget to check our FIFA 23 Guides.
OTW Tracker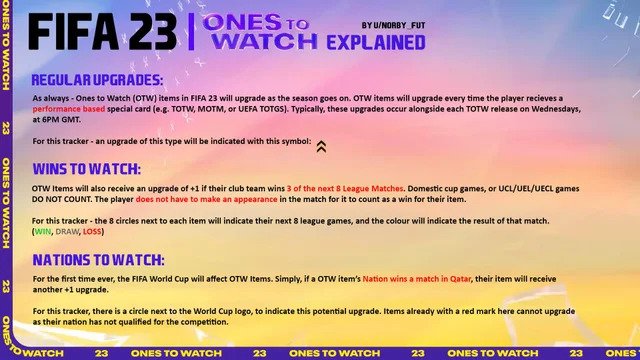 First of all, you should understand how these cards work.
Regular Upgrades
OTW Items will upgrade every time the player receives a performance based card (TOTW, MOTM, UEFA TOTGS, etc).
Wins To Watch
OTW Items will also receive an upgrade of +1 if their club team wins 3 of the next 8 League Matches. The color will indicate the result of each match WIN; DRAW; LOSS.
Nations To Watch
If the OTW's Nation wins a game in Qatar, it will receive a +1 upgrade. Items with a red marker are not legible for this upgrade.
FIFA 23 OTW Tracker – November 3rd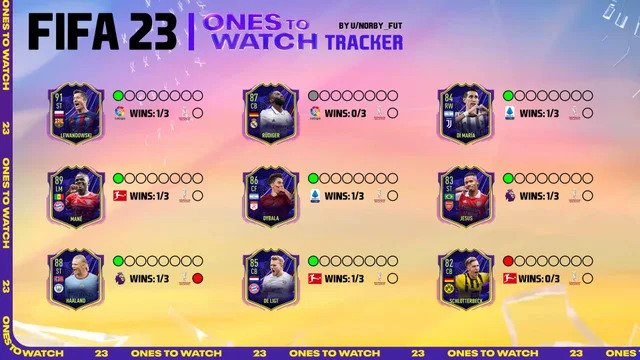 Mané, Haaland, Lewandoski and Gabriel Jesus are almost a guarantee on the Wins to Watch.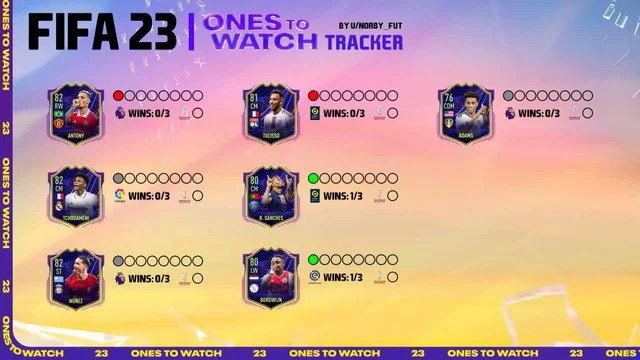 Bergwjin and Renato Sanches are your best options right now.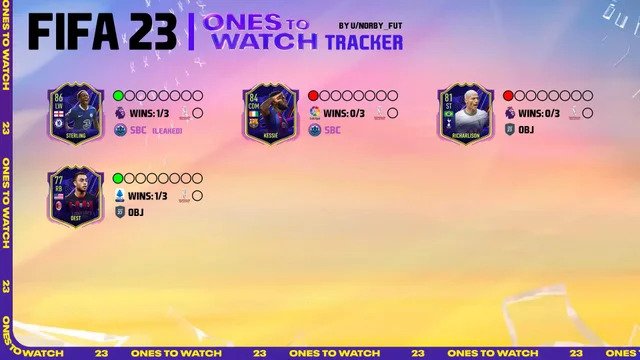 Sterling is worth the risk besides Chelsea's new coach.
This our our FIFA 23 OTW Tracker and if you want to discuss about FIFA and other games with other players don't forget to check our Discord.