Only way to do this quick
There are a lot of SBCs to do and sometimes players struggle to find which SBCs are worth to complete. Hybrid SBCs are a great way to stack some good packs and if you're lucky, pack good and expensive players. This is the FIFA 23 First XI SBC Solution. Don't forget to check our Discord.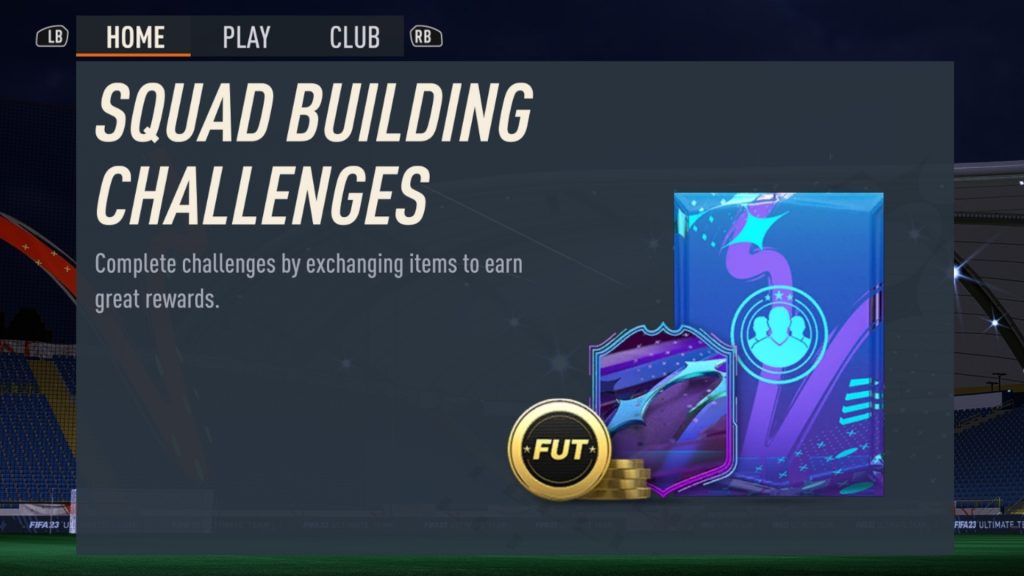 First XI SBC Requirements
The FIFA 23 First XI SBC is part of the Advanced Hybrid Leagues challenge. To complete the First XI SBC, you must build a squad with the following requirements:
Your squad must contain players from exactly 11 different leagues.
Your squad must only contain gold players.
Each player in your squad must have a minimum chemistry of two.
Your squad must have a minimum overall chemistry rating of 27.
Your squad must contain a minimum of seven rare players.
First XI SBC Solution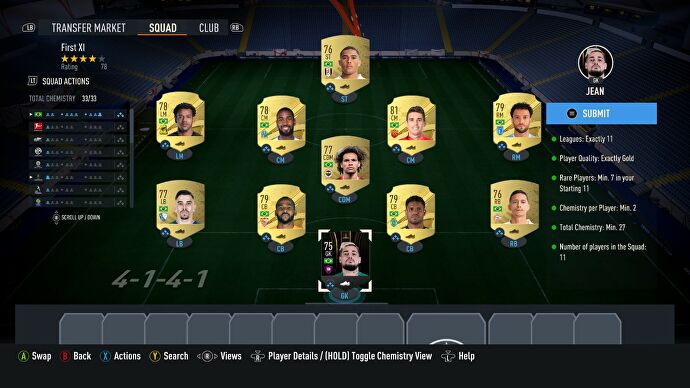 There's not a lot of different ways to complete this SBC. You'll always need to use a nation that has a lot of players playing for a bunch of different leagues, good examples are: Brazil, Argentina and Portugal.
Brazil players will probably be the cheapest and easiest way to do this and for that you'll need to buy or pack the following players:
ST: Vinicius (ENG 1)
LM: Romarinho (SAU 1)
RM: Felipe Anderson (ITA 1)
CM: Oscar (CHN 1)
CM: Gerson (FRA 1)
CDM: Willian Arao (TUR 1)
LB: Danilo (GER 1)
RB: Mauro Junior (NED 1)
CB: Marcao (ESP 1)
CB: Matheus Reis (POR 1)
GK: Jean (LIB)
Be aware that the last player on the list, Jean, is almost extinct on the market because EA hasn't still updated his price so he's selling for about 5K, but besides him you'll not have to worry about anything. If you want to know more about FIFA 23 don't forget to check our FIFA 23 Guides.