In this article you will find out every CS:GO major winners and also its MVP! Let's find out!
Dreamhack Winter 2013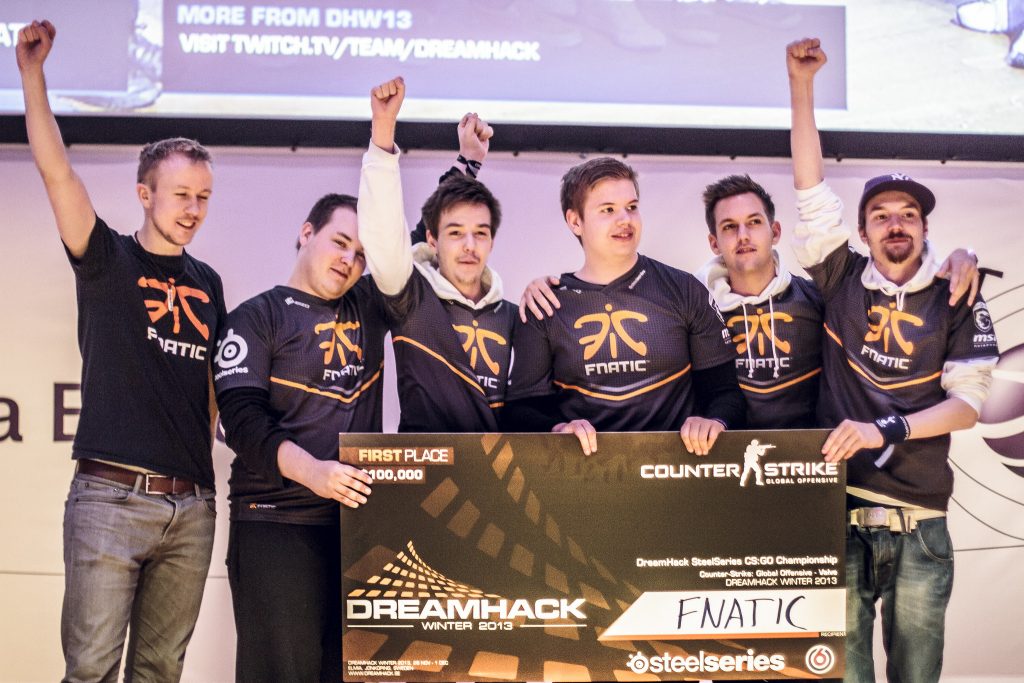 This was the first CS:GO Major Championship ever, hosted in Sweden! The Prizepool for this major was 250k Dollars, and it was won by Fnatic!
MVP: Jesper "JW" Wecksell
ESL Major Series Katowice 2014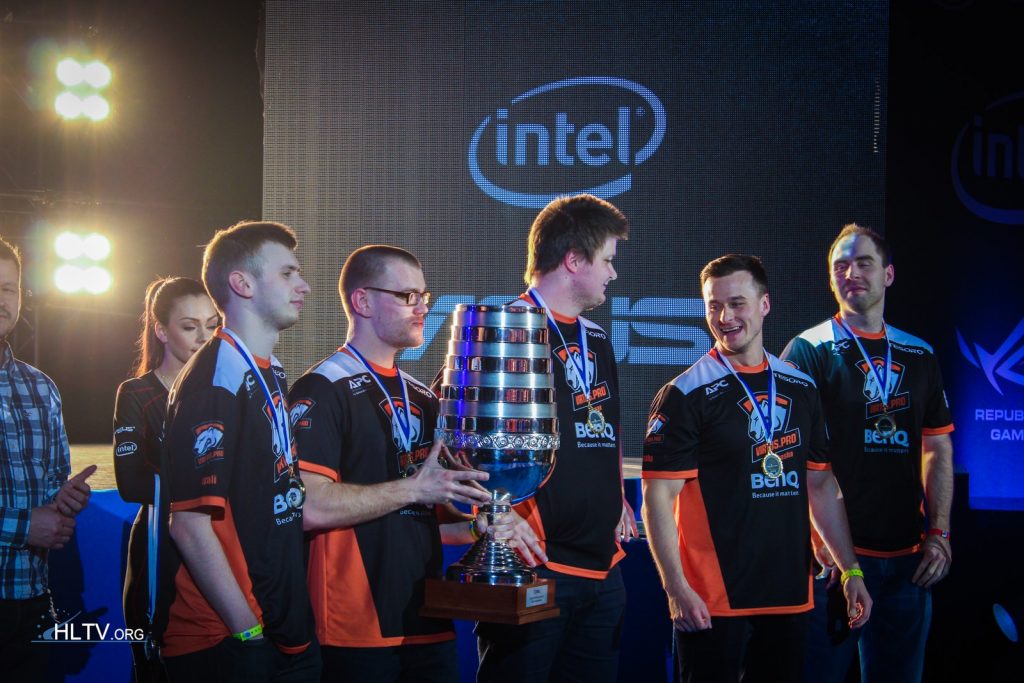 The second CS:GO Major was hosted in Poland, in Katowice! The Prizepool for this major was still 250k Dollars and it was won by Virtus.Pro!
MVP: Jaroslaw "PashaBiceps" Jarzabkowski
ESL One Cologne 2014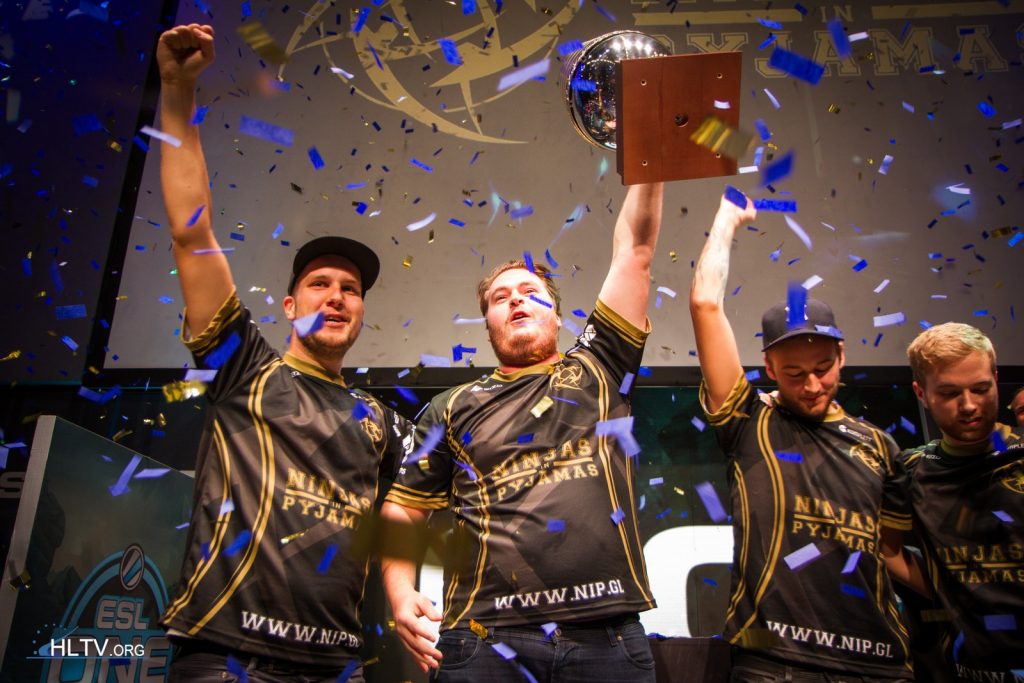 The third CSGO Major was hosted in Cologne, Germany! Again the prizepool was 250k Dollars and it was won again, by Fnatic!
MVP: Adam "friberg" Friberg
Dreamhack Winter 2014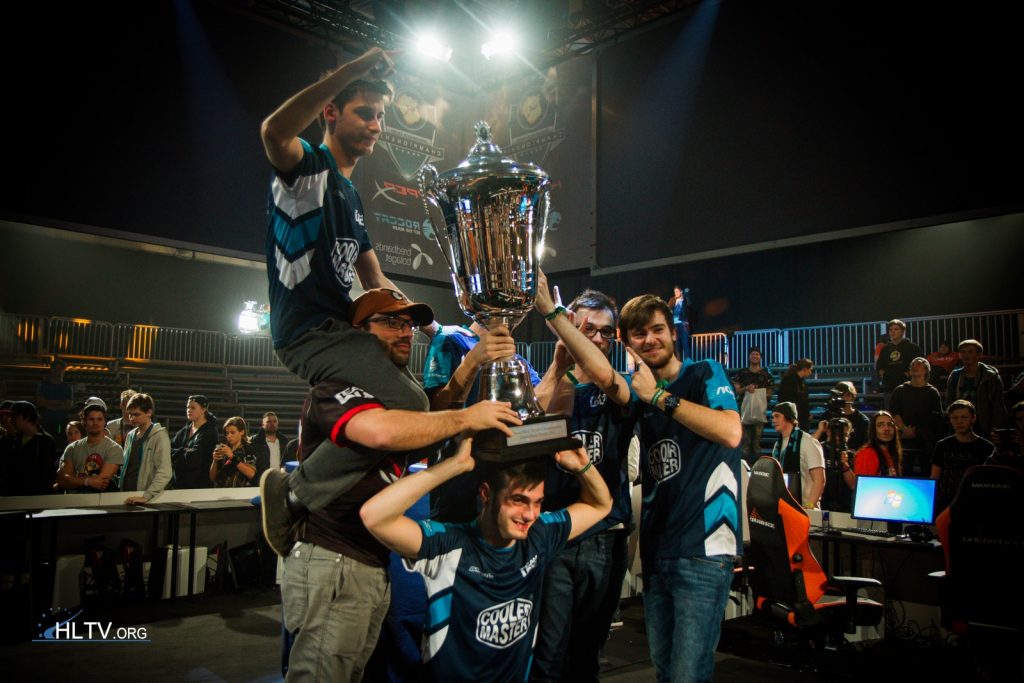 The fourth CS:GO major was hosted again in Sweden and the Prizepool was again the same! The major was won by LDLC!
MVP: Vincent "Happy" Schopenhauer
ESL Katowice 2015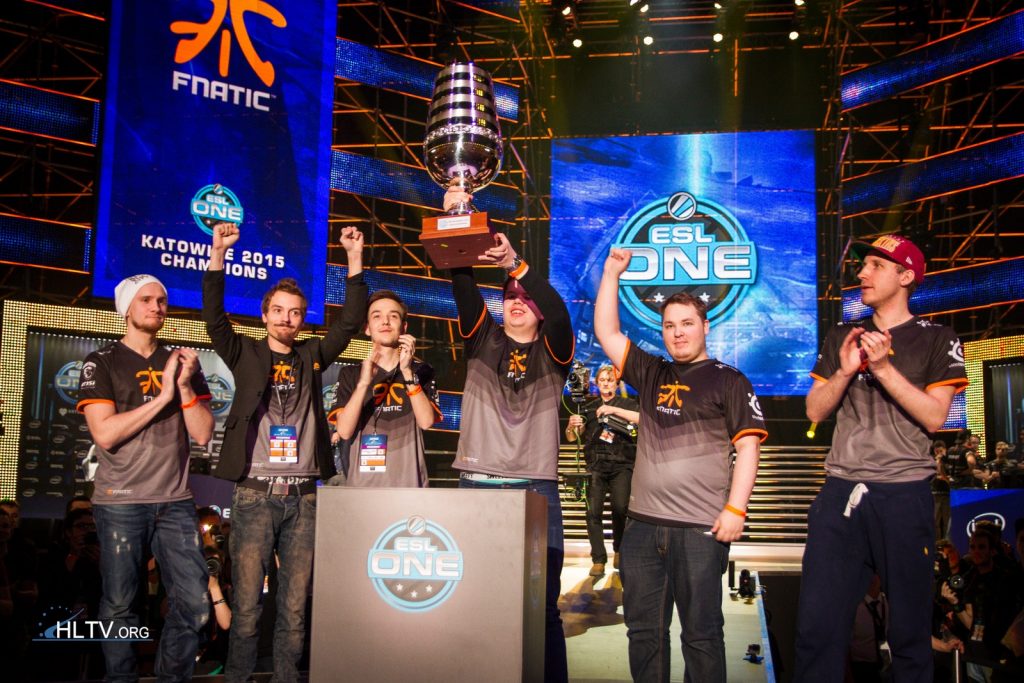 Another one won by Fnatic! This major was hosted in Katowice, Poland and won by Fnatic! The prizepool was still the same!
MVP: Olof "Olofmeister" Kajbjer
ESL One Cologne 2015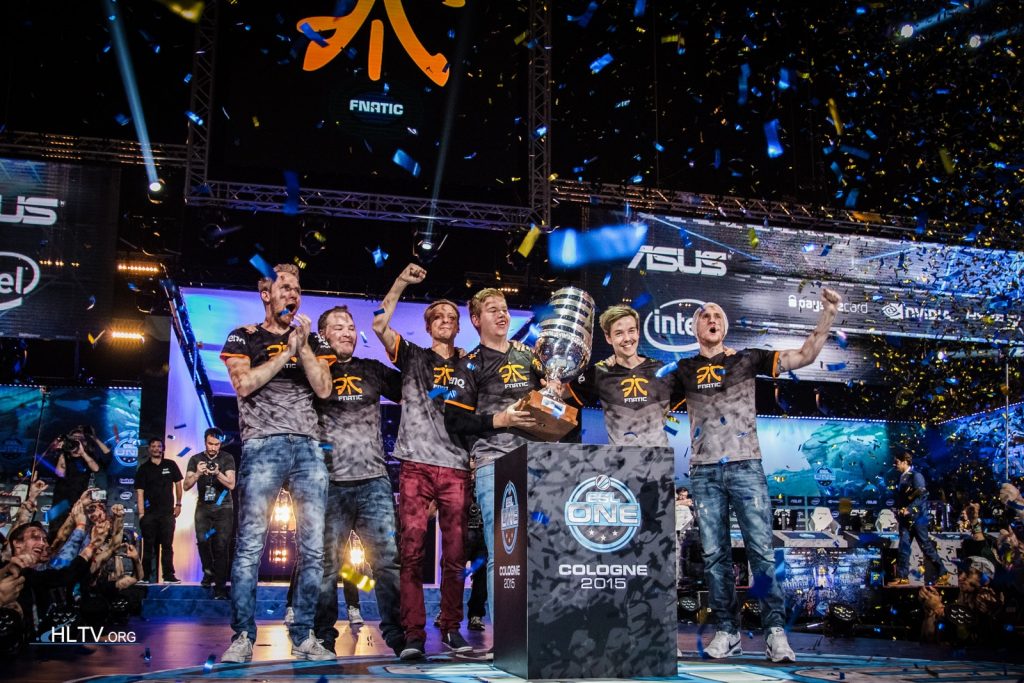 Fnatic makes it 3! This major was again hosted in Cologne, Germany and again won by Fnatic! Again, the same prizepool!
MVP: Robin "flusha" Ronnquist
Dreamhack Cluj- Napoca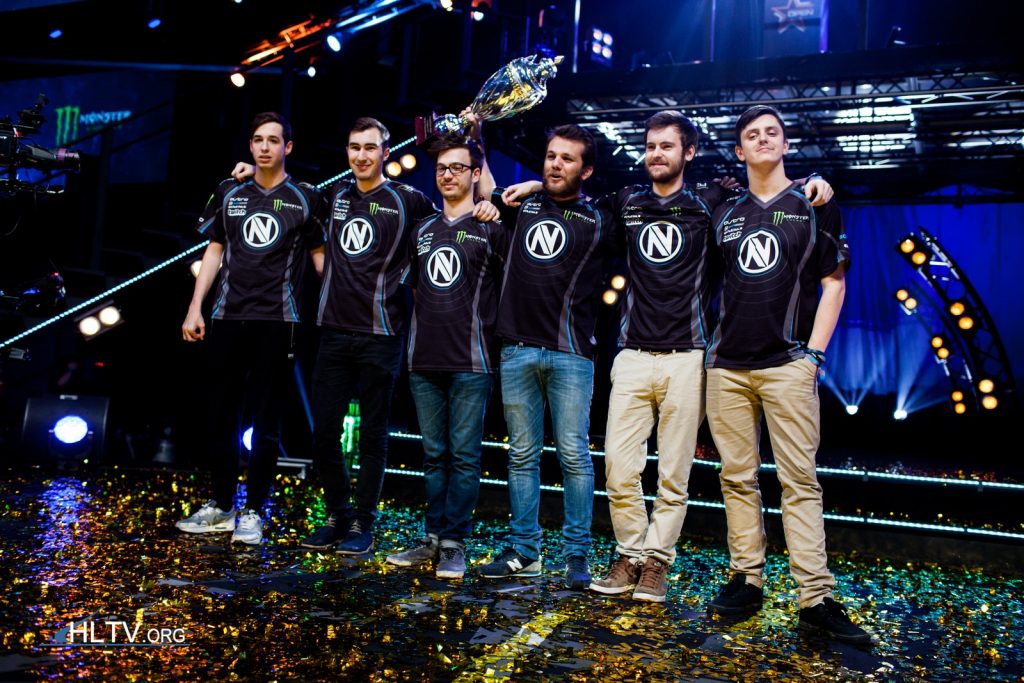 This major was hosted in Romania and won by Envy! This was also the last major with a 250k prizepool!
MVP: Kenny "KennyS" Schrub
MLG Colombus Major 2016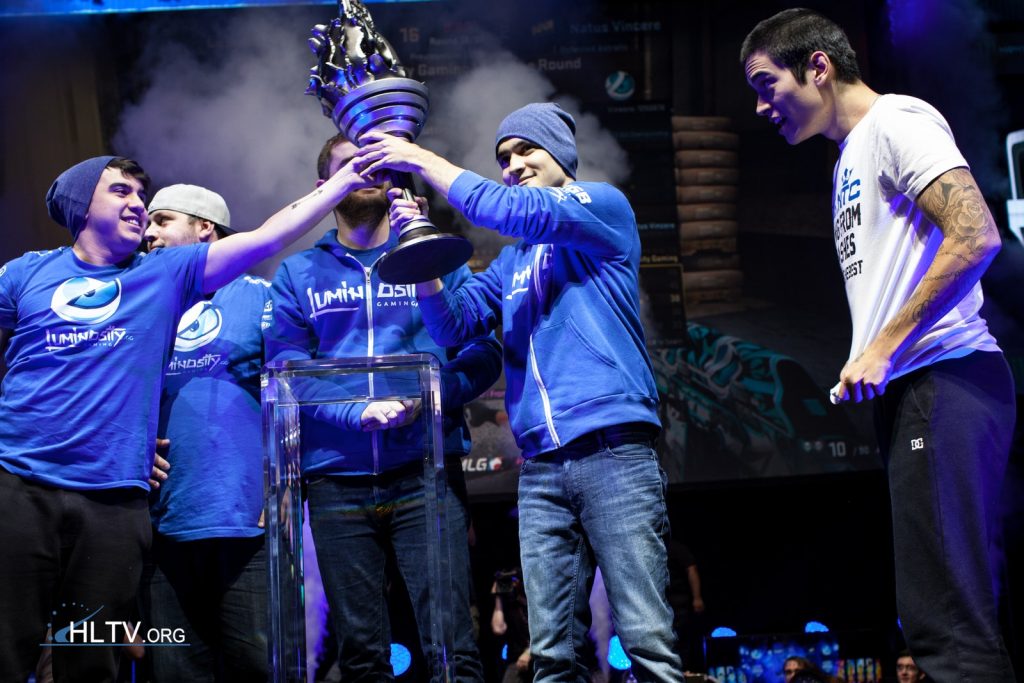 The first 1 Million Dollars prizepool major! Hosted in United States and won by Luminosity, an american org with a brazilian team!
MVP: Marcelo "Coldzera" David
ESL One Cologne 2016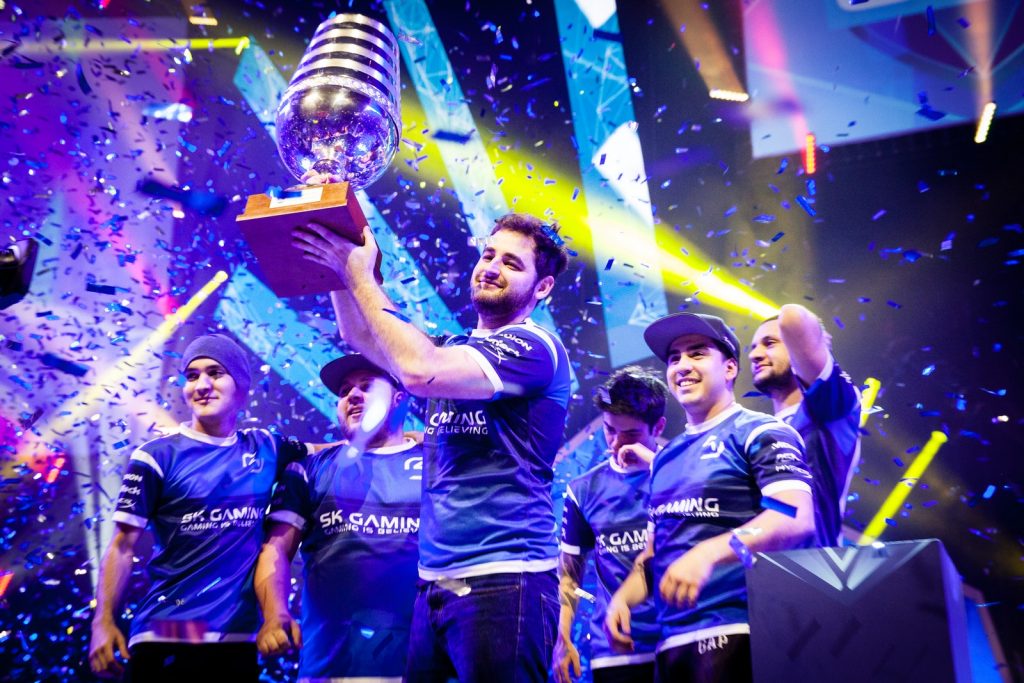 Again a Cologne Major hosted in Germany! And again won by the same team that was in Luminosity, but by a different org, SK Gaming!
MVP: Marcelo "David" Coldzera
Eleague Major: Atlanta 2017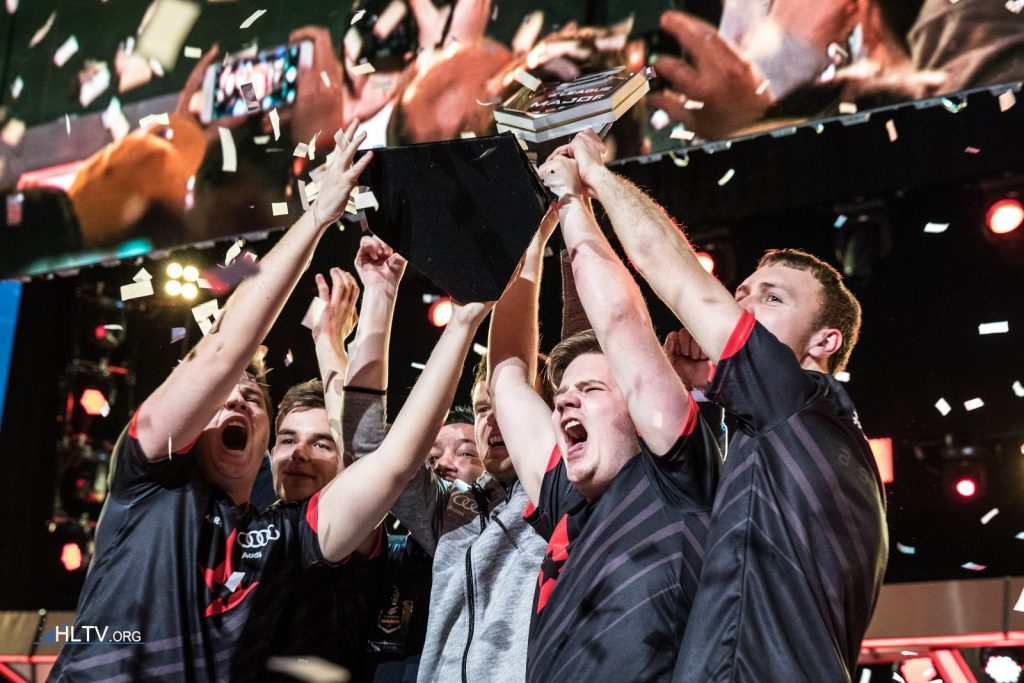 Another major in the United States, and the first one of many to Astralis!
MVP: Markus "Kjaerbye" Kjaerbye
PGL Krakow Major 2017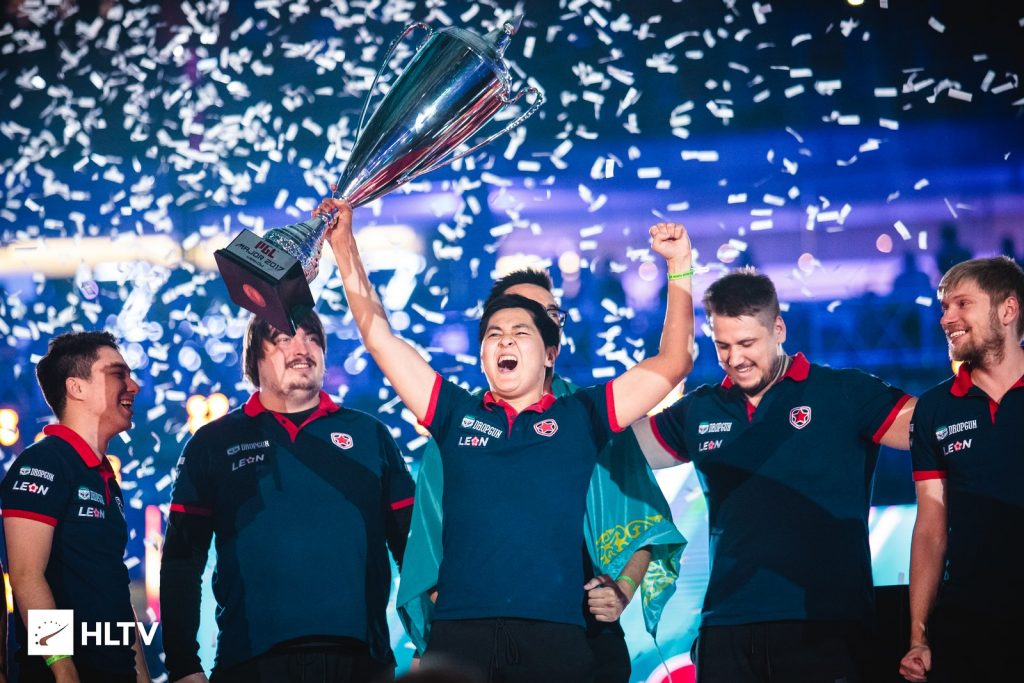 Another major hosted in Poland but this time in krakow! This one was won by Gambit, a team that no one expected to win before that major!
MVP: Dauren "Adren" Kystaubayev
Eleague Major: Boston 2018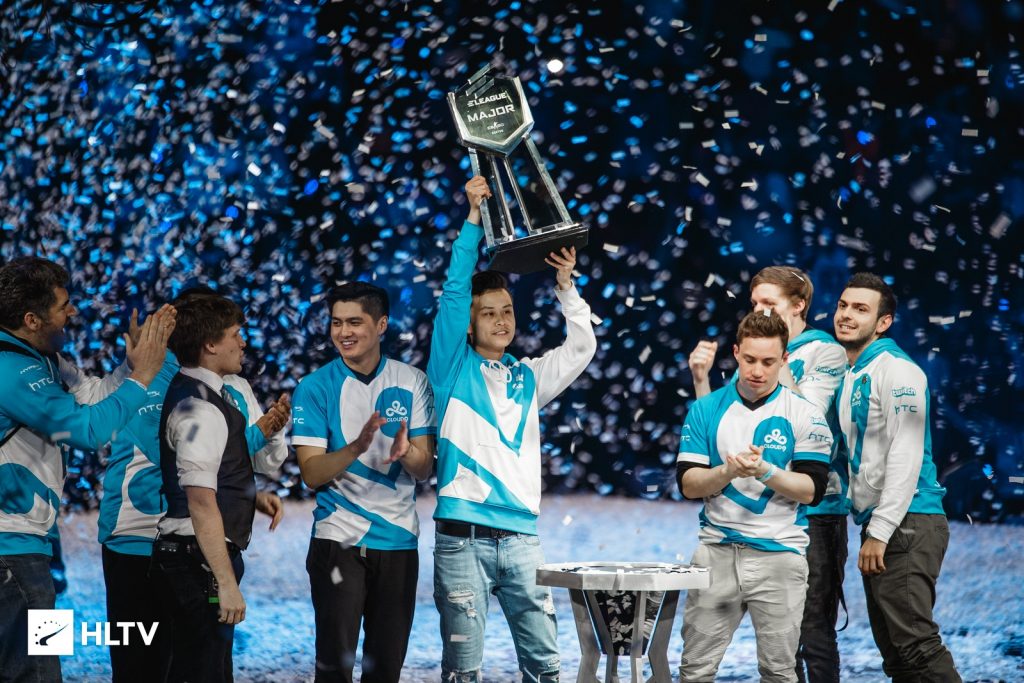 For many fans, the best major ever, with a insane Final to watch! Hosted in US and won by Cloud9!
MVP: Tarik "tarik" Celik
Faceit Major: London 2018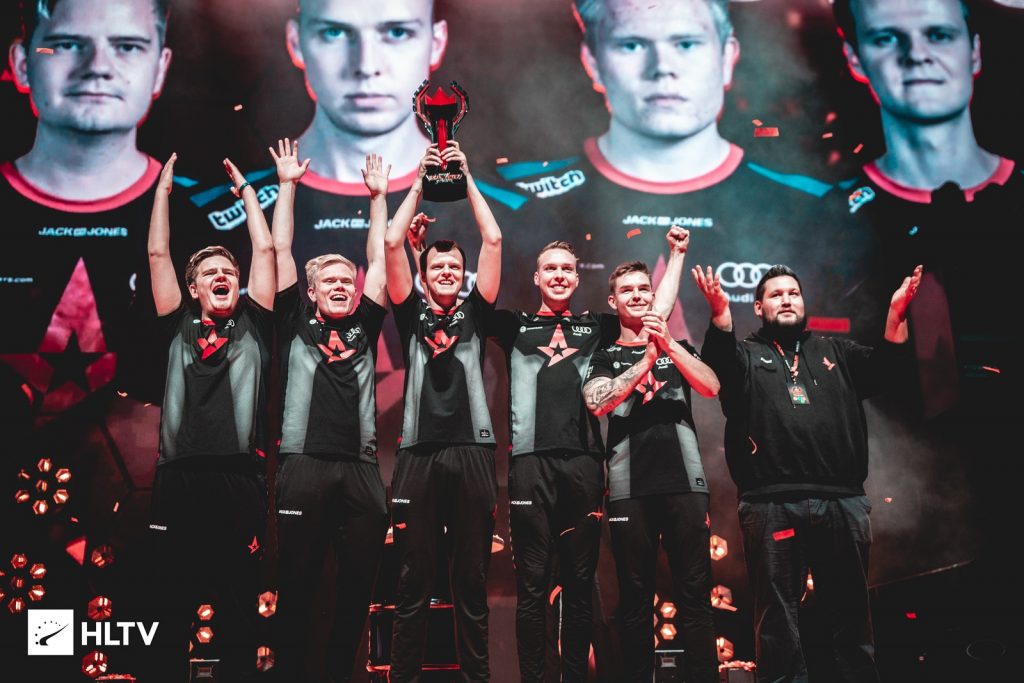 The second one to Astralis, and the first Major hosted in UK!
MVP: Nicolai "dev1ce" Reedtz
IEM Katowice Major 2019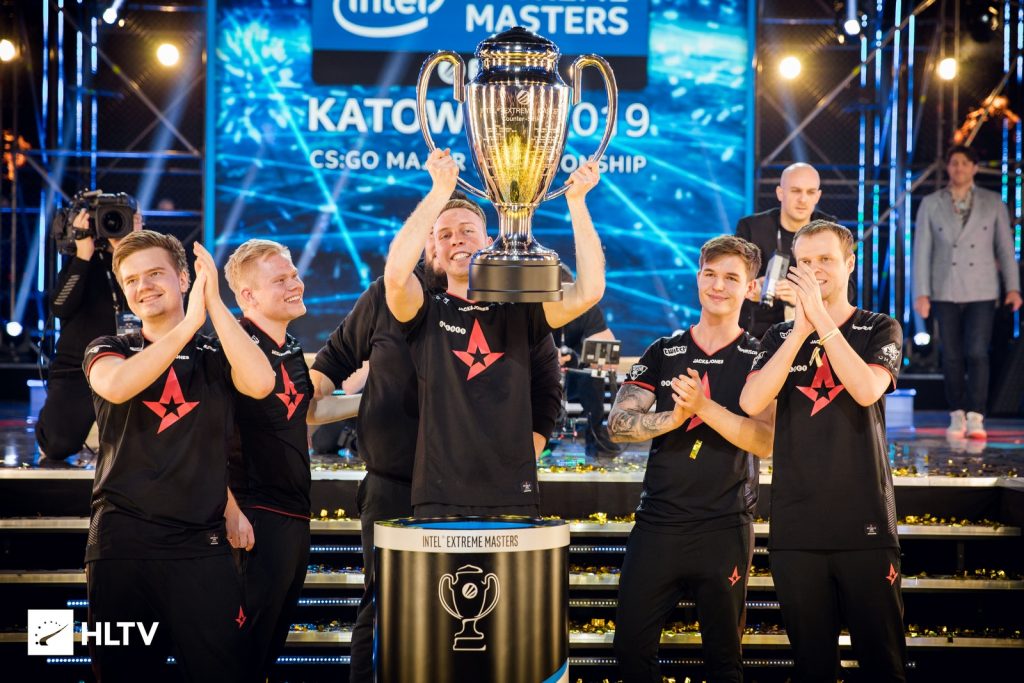 The third one for Astralis! And another Major hosted in Poland and Katowice!
MVP: Emil "Magisk" Reif
Starladder Berlin Major 2019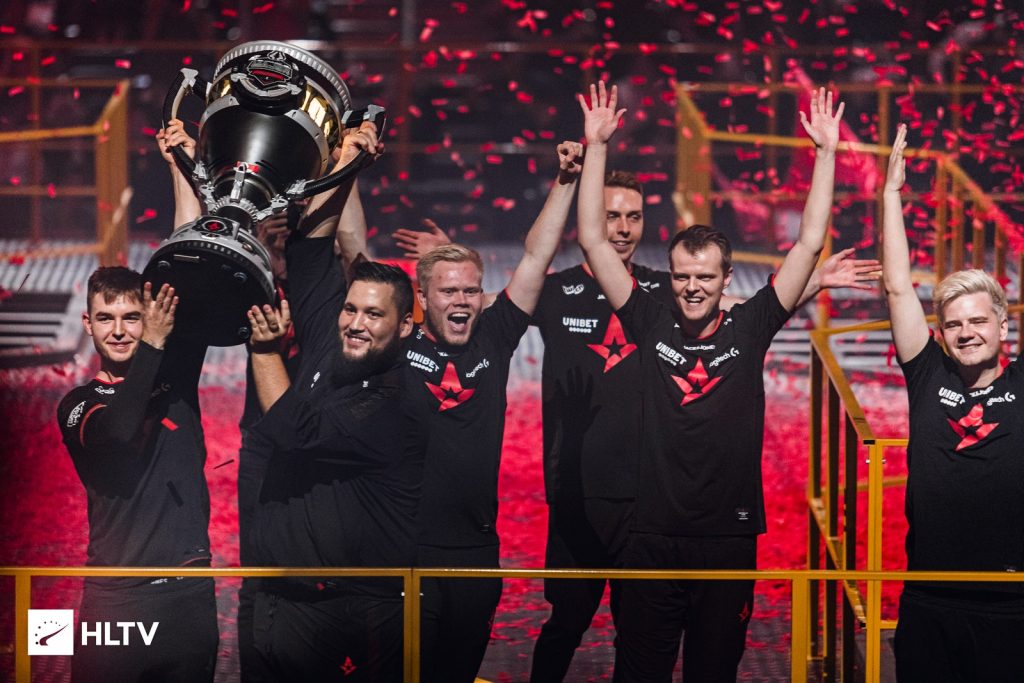 And… the fourth for Astralis! This team dominated CS:GO for over two years! The major was hosted in Berlin, capital of Germany!
PGL Stockholm Major 2021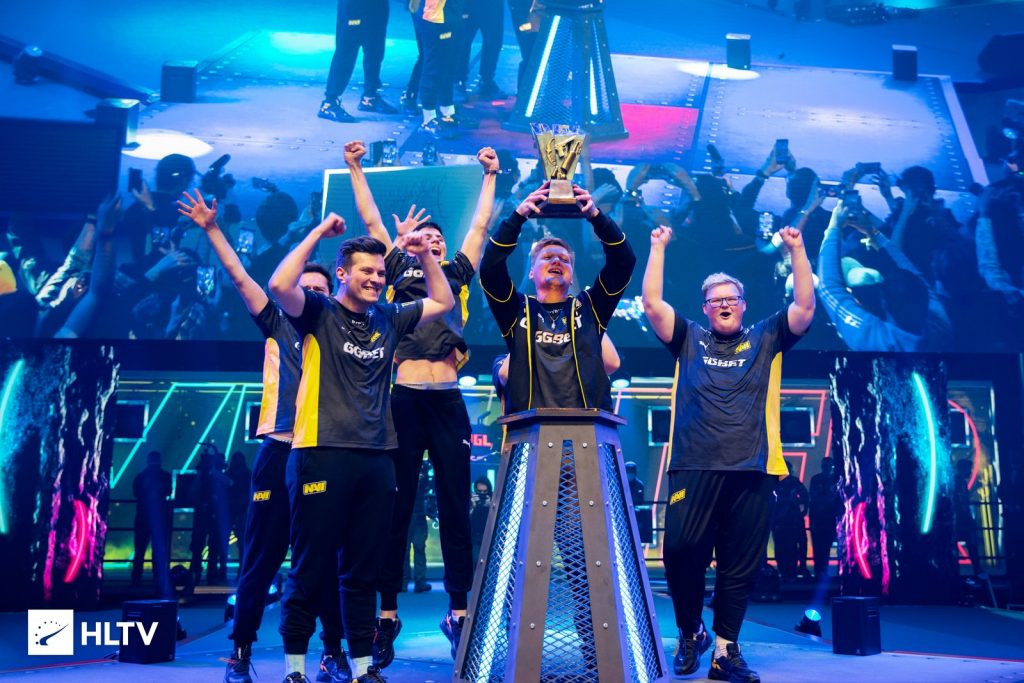 Finally the Goat won a Major! Natus Vincere won the Stockholm major in sweden, the first and only one until now with 2M Dollars of prizepool!
MVP: Aleksandr "s1mple" kostyliev
PGL Antwerp Major 2022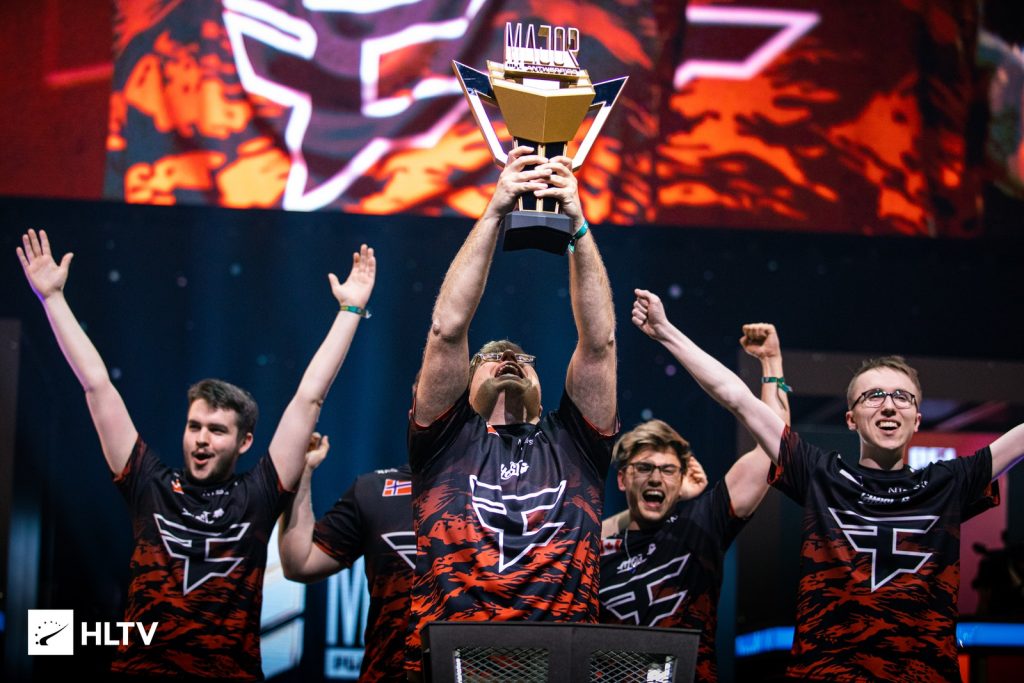 The last major at the moment we're writing the article! After a sad 2018 lost in the final, Faze won the Major in 2022!
MVP: Havard "rain" Nygaard
And this we're all the major winners! Hope you liked the article and check out other articles!